Sicily. Tells of bow under Riina's house. Insulted on facebook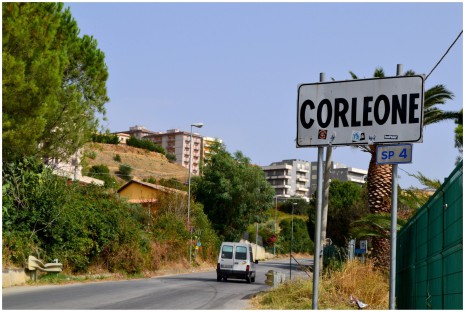 Salvo Palazzolo of La Repubblica and the trade unionist Dino Paternostro were targeted by Tony Ciavarello, the son-in-law of the boss of Corleone
The journalist of La Repubblica Salvo Palazzolo, was insulted on Facebook by Totò Riina's son-in-law, Tony Ciavarello, for an article published on June 5, 2016, in which Palazzolo told of the unscheduled stop, complete of a bow, of the procession of Saint John Evangelist in Corleone (in the province of Palermo), under the balcony of Riina's house, out of which was facing Ninetta Bagarella, wife of the boss. The procession marched through the streets of the Sicilian village on May 29, 2016. The same day of the publication of Palazzolo's article on June 5th, came the offenses by Ciavarello, who targeted the journalist and a CGIL trade union leader from Palermo, Dino Paternostro.
"Buffoons you and your colleague who wrote the article …. since you know very well the Corleonese traditions and you give visibility to other buffoons that for two cents shovel mud on an entire country" the boss's son wrote.
"I did my job as a reporter like always – Palazzolo told Ossigeno – I always told of the Corleone that is changing, the Corleone landmark of the anti-Mafia movement. On this occasion I reported the content of the acts of the security forces present." In the article, in fact, the reporter said that the police commissioner and the police sergeant present at the religious procession, immediately left the procession and sent a report to the prosecutor's office in Termini Imerese and the Anti-Mafia District Directorate of Palermo.
PROFESSIONAL ASSOCIATIONS AND POLITICAL WORLD – Solidarity to Palazzolo and Paternostro came from the ODG of Sicily President, Riccardo Arena, the CGIL of Palermo and that of Corleone. On the episode PD Senator Giuseppe Lumia, a member of the parliamentary anti-Mafia commission, presented a parliamentary inquiry. The bishop of Monreale, Michele Pennisi, has opened an internal investigation and the president of the Region Rosario Crocetta has expressed his support to the Carabinieri.
Quite different instead is the stance of the Corleone mayor, who criticized the article, denying that it happened as described, and announced that he will request the intervention of the Order of Journalists of Sicily.
Ossigeno already covered cases involving Palazzolo on several occasions. The last in 2015, when he was sued by the town of Cefalù, Sicily, for writing an article on alleged mafia infiltration in the public tender procurement system.
COA MB

I contenuti di questo sito, tranne ove espressamente indicato, sono distribuiti con Licenza
Creative Commons Attribuzione 3.0