Defamation. L'Unità aquitted, berlusconi must pay the costs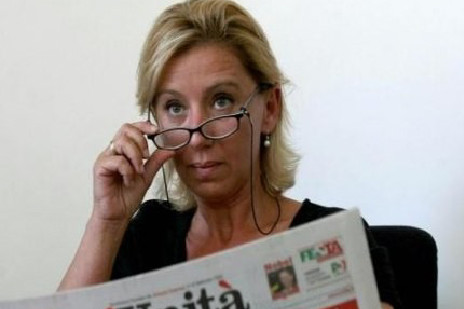 He had asked for 1.8 million euro; he will have to refund 17,000 euro. In 2009 he sued Concita De Gregorio for a satirical commentary on the women appointed Minister
Seven years after the case, on 20 May 2016, the Court of Appeal of Rome sentenced Silvio Berlusconi to reimburse the legal costs incurred by the publishing company of L'Unità (N.I.E.) and the then chief editor of the newspaper, Concita De Gregorio, to defend himself in the proceedings for defamation brought by the Cavaliere for a critical commentary published on August 6, 2009 about his relationship with women ministers. The judge ruled that the legal fees for the first and second degree trials amounted respectively to 9,000 and 8,000 euro. The judges recognized to the journalist the exercising of the right of criticism and satire. Silvio Berlusconi had claimed damages of 1,800,000 euro.
At the time Berlusconi was the Prime Minister. He sued for defamation the chief editor for the comment and the journalists of L'Unità, Federica Fantozzi and Maria Novella Oppo, for two articles that dealt with the same subject and the conflict of interests of the Cavaliere as a man government and owner of television networks. On 8 February 2012, the Court of Rome had acquitted Fantozzi and Oppo and sentenced De Gregorio and N.I.E. to pay a compensation for the alleged damage done to the reputation of Berlusconi (35000 euro in total). The sentence had resulted in the seizure of the assets of the journalist, including her the house where she lives. Now the Court of Appeal – chaired by Lucia Fanti – ruled instead that the commentary signed by Concita De Gregorio, entitled "Iniezioni di fiducia" ("Confidence Injections"), fell under the right of criticism and the right to satire.
The text referred to, among other things, to the appointment to minister of some women, appointments that would have been obtained for alleged personal relationships, even intimate, with the prime minister. It had been an MP, Paolo Guzzanti, former deputy chief editor of the newspaper Il Giornale, to vent this hypothesis, based on the transcript of pornographic wiretaps. Lawful wiretaps but not transcribed as not deemed to be an offense. The title ("Confidence Injections") was referring to the practice attributed to Berlusconi to resort to medicines so as to keep up his sexual life. The Court considered the satirical title to fall within the right to criticize politicians and to comment on costumes, considered the overriding public interest for the behavior of the rulers.
GFM

I contenuti di questo sito, tranne ove espressamente indicato, sono distribuiti con Licenza
Creative Commons Attribuzione 3.0