Defamation. Pit9. Lawsuit former mayor of Casarano against Danilo Lupo to the archives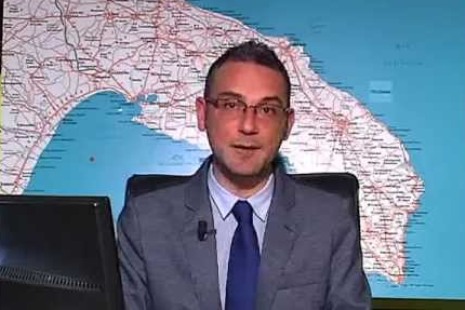 The journalist was reported three years ago also by the coordinator of a public investment plan that had spent 62 million euro in a questionable way
The judge for the preliminary investigations of the Court of Lecce, Cinzia Vergine, on May 12, 2016 ordered that the proceedings for aggravated defamation through the press charged against the journalist Danilo Lupo, sued on July 25, 2013 by Remigio Michele Venuti and Umberto Amedeo Vitali, respectively, former mayor of Casarano and former public investment plan of the Lower Salento, also known as Pit9. The two complained that they had been defamed during the TV show L'Indiano, presented by Lupo, and aired on June 20, 2013 by the broadcaster Telearma. In their opinion, the journalist "had exceeded the expressive countenance only to damage the reputation and honor of the plaintiffs, distorting the news." The public prosecutor also had requested the dismissal and the plaintiffs were opposed.
As the dvd of the video inquiry were seen as carried out by Lupo, the judge Vergine ruled instead that "the news of crime is revealed objectively and is subjectively unfounded" and that the journalist "has properly exercised the freedom of the press and of criticism respecting the criteria of countenance and social importance, having since described real events and offered, moreover, the opportunity to reply to those involved in the news report."
With his journalistic investigation, Mr Lupo had turned the spotlight on the use of 62 million euro of public funds spent by the Pit9 program. The broadcast announced that, despite the flood of public money spent, Pit9 had had little effect on employment, except for the number of consultations distributed by the municipality of Casarano. Furthermore, the procedures followed to provide loans to private companies (over 14 million euro), according to the inquiry, were not correct and marred by obvious public-private conflicts of interest.
Ossigeno had already dealt with Danilo Lupo in June 2015 and May 2016.
AV

I contenuti di questo sito, tranne ove espressamente indicato, sono distribuiti con Licenza
Creative Commons Attribuzione 3.0