Sesto Forentino. Former mayor prevents reporter from following ballots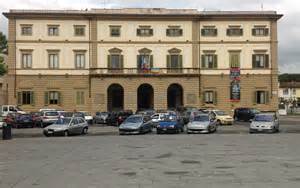 The journalist Antonio Passanese was pushed and verbally assaulted. Staff committee of Corriere Fiorentino, Assostampa and the Group of Tuscan Reporters intervened
Gianni Gianassi, the former mayor of Sesto Fiorentino (in the province of Florence), has prevented Antonio Passanese, journalist of the Corriere Fiorentino, to tell the result of the municipal ballot, attacking him and pushing him, enough to make the phone with which he was taking the pictures to fly out of his hands. The incident occurred on the evening of June 19, 2016 in the hall of the municipal building, to which the former mayor and some supporters were going to celebrate the election of their candidate, Lorenzo Falchi, of Sinistra Italiana, and where Passanese had gone to be able to follow the events.
"No one can afford to prevent a journalist from doing his job – the reporter told Ossigeno – You can not be in favor of democracy and freedom whenever you want to". Passanese has received the solidarity of the staff committee of the newspaper for which he works, from Assostampa Tuscany and the group of tuscan reporters. The new mayor, Mr Falchi, apologized for the incident.
The journalist said that Gianassi yelled at him to never step foot in the City hall again and to not having to say goodbye to him, nor speak to him and look down when he meets him on the street. Passanese then reported that when he was denied, again by the former mayor, to reach the supporters celebrating on the balcony of the palace, he went away.
Ossigeno had already covered a case involving the reporter. In February of 2014 he was surrounded and attacked by a group of gypsies at the station of Santa Maria Novella in Florence, while trying to photograph them in the intent of besieging tourists and commuters at the ticket office.
COA

I contenuti di questo sito, tranne ove espressamente indicato, sono distribuiti con Licenza
Creative Commons Attribuzione 3.0