Tivoli. They win the trial and donate the money to Ossigeno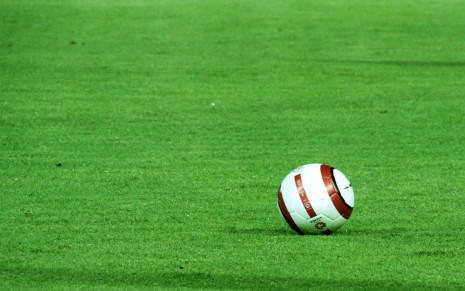 After five years the journalists Francesco Curreri and Pierluigi Grimaldi won against the president of the Palestrina Football club who had threatened them at the stadium
The background: on December 7, 2011, in San Cesareo, in the province of Rome, the first leg football semi-final of the regional stage of the Amateur Italy Cup between San Cesareo and Pisoniano had just been played. In the stadium's stalls, one of the two chairmen of Palestrina Football club, Augusto Cristofari, furious at how the newspapers treated his team, attacked and threatened the journalists Francesco Curreri and Pierluigi Grimaldi who wrote for the Corriere Laziale. The reporters denounced the fact to the police and reported the news to Ossigeno.
Nearly five years after the Justice of the Peace of the Court of Tivoli has held Cristofari guilty and ruled that he should pay one thousand euro to the two journalists to pay off the crime of threats. In recent days, the patron of Palestrina Football club has paid the sum due and the journalists decided to devolve part of it to Ossigeno per l'Informazione, as a donation, to support the Observatory, that by letting the facts to be known and breaking their isolation has helped them in the most difficult moment of the case. Curreri and Grimaldi have defined Ossigeno "fundamental" especially for those who are not fully protected by their publisher and called on everyone to support it effectively so that it can keep the lights on and well focused on this issue.
Ossigeno thanks Francesco Curreri and Pierluigi Grimaldi for their gesture – the first of its kind – and ensures that the sum will be used just to keep those bright spotlights on as long as possible. These gestures are important because the donations, the proceeds from the 5 x 1000 scheme and voluntary work are the only resources available to Ossigeno, and are never enough. We hope that the example of Curreri and Grimaldi will be contagious. Anyone can donate even a few euros, even online (see more) and the person making such payments has the tax benefits provided for NPO (read details) and can receive publications reserved for the friends of Ossigeno.
The decision of the Judge of Peace – "Although the crime committed by Cristofari was declared extinct as a result of the restorative conduct – the lawyer Stefania Temofonte of the Condoleo law firm explained, who assisted the two journalists – it goes without saying that the recognition by the Justice of Peace of the need to compensate my clients implies the occurred recognition of a criminally relevant damage suffered by Grimaldi and Curreri and consequent to the offense committed by Cristofari".
The intent of Curreri and Grimaldi, as the same have pointed out, was to achieve recognition of a wrong behavior on the part of the rich or the powers that be that, in most cases, are allowed to take on this kind of attitudes against journalists.
RED

I contenuti di questo sito, tranne ove espressamente indicato, sono distribuiti con Licenza
Creative Commons Attribuzione 3.0