Vibo Valentia. Klaus Davi attacked by fugitive's relatives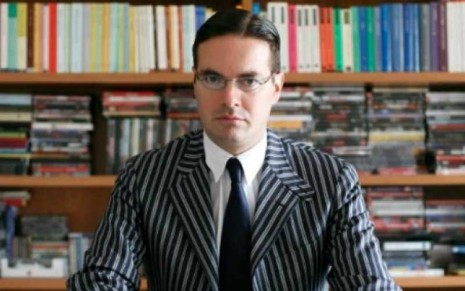 The journalist was interviewing the mother of a collaborator of justice, for the TV show Gli Intoccabili (The Untouchables) on LaC when he was punched
New aggression in Vibo Valentia, on July 2, 2016, for the journalist Klaus Davi while, along with a cameraman, was trying to interview the mother of a collaborator of justice for the television broadcast Gli Intoccabili, aired on the television station LaC.
Davi was pulled and punched by two of the woman's relatives. The journalist was treated at the emergency room of the Calabrian town where they deemed him to be cured in 7 days. On the same night he went to the police station to report the incident.
"The 'Ndrangheta does not want to appear, does not want to create opportunities for visibility. Instead we must have to multiply the opportunities to illuminate the phenomenon and talk about it", Davi told Ossigeno.
THE CASE – After reading on the local papers a letter from the mother of Andrea Montella, member of the 'Ndrangheta and only recently a collaborator of justice, in which the woman distanced herself from the choices made by his son, Davi went to the vegetable shop run by the lady to interview her. The reporter explained the reason for his visit and – at first – was able to conduct the interview until a relative of the woman asked him to move away from the store. Davi and his cameraman, at that point, moved to a nearby square to continue to shoot, but were again joined by two relatives of the lady who asked to turn off the camera and then pummeled the journalist.
"The police in Vibo Valentia and Reggio Calabria have a fundamental and indispensable role – Davi said. The repressive activity however is not enough. There remains a wide gray area represented by extensive commercial activities managed by the 'Ndrangheta, which constitute a means of penetrating the social fabric effectively".
It is the second time that Klaus Davi is attacked while trying to shoot a report for the TV show Gli Intoccabili. On May 21, 2016, in Filadelfia (in the province of Vibo Valentia), he had been attacked by relatives of Tommaso Anello, an alleged boss of the 'Ndrangheta, who the reporter wanted to interview to try and shed light on the disappearance of a man.
Massimo Blandini

I contenuti di questo sito, tranne ove espressamente indicato, sono distribuiti con Licenza
Creative Commons Attribuzione 3.0