Why is the trial for threats against Paolo Borrometi important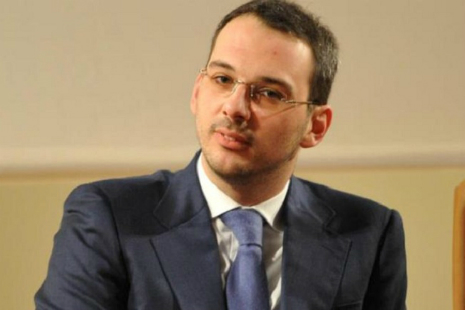 As it rarely happens, the alleged perpetrator has been identified and is now on trial. The first time for the FNSI to be amongst the suing parties
In the Criminal Court of Ragusa, on July 12, 2016, the trial for the death threats against the journalist Paolo Borrometi, collaborator for the AGI press agency and chief editor of the webstie LaSpia.it, began. A particularly interesting trial because, despite the threats are a frequent phenomenon, they are rarely seen in court, behind the stand of the accused, people called upon to defend themselves from charges of having threatened journalists. Rarely those responsible are identified and judged. Rarely are the journalists considered the offended parties. In many cases not even in depth inquiries are carried out. As such, the authors of the threats remain largely unpunished, get away with it and this encourages others to resort to violent methods against media workers.
In the Borrometi case, however, investigations were carried out and have been successful. They were launched after the personal attack suffered by the reporter, following the assault on his home, after several anonymous warnings, and after the solidarity statements tributed (from institutional leaders, journalists' organizations and Ossigeno per l'Informazione), after the reporter was put under police protection and has been moved away from Ragusa for security reasons. The investigations have started after the blatant and explicit threats to intimidate those who, despite everything, continued to publish exclusively (and why was he the only one!) on news about the investigations relating to mafia cases in the territory of Ragusa and the nearby city of Vittoria.
In Ragusa, amongst the accused, there is also Giambattista Ventura, alleged Mafia boss of Vittoria, accused of death threats against the reporter through social networks. Alongside Paolo Borrometi, as a suing party, that is the institutions and people who consider themselves harmed by the offenses of the accused, there are the City of Vittoria and organizations of journalists: the FNSI, the National and Regional Order. Also this is an important fact, and contains an element of good news: for the FNSI it is the first time, but its leaders have promised that from now on this will happen systematically.
It is right, and now and it is also really necessary that the union places itself concretely, visibly, alongside the threatened journalists and assists them to obtain the necessary protection so that they can find the means to defend themselves, that they may have justice, that the judges may also see that the threats against a journalist because he is doing his job properly does not affect a person but all the journalists and the public interest shared by several institutions: the freedom of information.
ASP

I contenuti di questo sito, tranne ove espressamente indicato, sono distribuiti con Licenza
Creative Commons Attribuzione 3.0