'Ndrangheta. Threats to Klaus Davi after appeal to nephew of the boss Tegano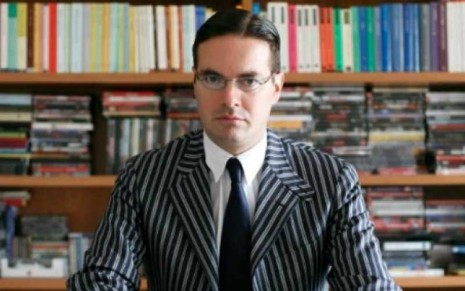 "If you show yourself, I'll destroy you" a relative of the recipient of the letter which had asked to change his lifestyle wrote on Facebook
New acts of intimidation against the journalist and media expert Klaus Davi, who already in June and July has suffered threats and assaults in Calabria, while he was busy making a video service for the television program "Gli Intoccabili" aired on LaC. On August 11, 2016 Davi received in his private Facebook mail offensive and threatening messages sent by relatives of the young Giovanni Tegano, nephew of the boss of the Calabrian clan. "If you show yourself, i'll destroy," "you are the infamous mafioso, a journalist or whatever you are", are some of the phrases contained in the messages. The message would have been sent from Archi, a district of Reggio Calabria. Two days before Davi had addressed a public appeal to the young Tegano asking him to leave the Mafia mentality. This time Davi has not reported the incident. "I'm sick and tired. I already have other complaints pending", he explained.
Davi had decided to publicly talk to Tegano after reading a post on the social network with which the young man insulted and offended the police and collaborators of justice. On August 19, 2016, after that Davi has published the threats received, the online portal Strettoweb has published a note by the lawyer Pasquale Reitano, lawyer of Giovanni Tegano that, on behalf of his client, expresses solidarity with Davi for the threats incurred but at the same time accuses him of having fed a hostile and offensive press campaign, along with newspapers that have published his appeal, with which he would have "gently implied" young Tegano's membership to the 'Ndrangheta. The lawyer Reitano says that this is mere conjecture that is offensive and defamatory and announces that the nephew of the boss reserves, if necessary, to resort to legal action "to protect – his own image, his honor and reputation, severely and repeatedly harmed by such a savage press campaign" in the case that similar publications of such statements should follow.
Davi told Ossigeno: "Unfortunately there are still areas such as this, in which I witness an unacceptable extraterritoriality; intimidation is the rule and to check everything there is the organized crime. This is unacceptable. The prosecutor and the police do valuable and serious work, but it is not enough. Everyone must do their part, and we journalists have to tell what happens in these places and play our game."
In recent months the mass media expert was the victim of other acts of intimidation. In June, while trying to do a report on the disappearance of a man, Santo Panzanella, family members of an alleged member of the 'Ndrangheta have insulted him and threw a broom at him (read more). In July, he was attacked by relatives of a repentant (read more). In both cases, he was making a service for the TV show "Gli Intoccabili" (The Untouchables) aired on LaC.
RDM

I contenuti di questo sito, tranne ove espressamente indicato, sono distribuiti con Licenza
Creative Commons Attribuzione 3.0