Pesaro. She tells of hawk nests racket, journalist under investigation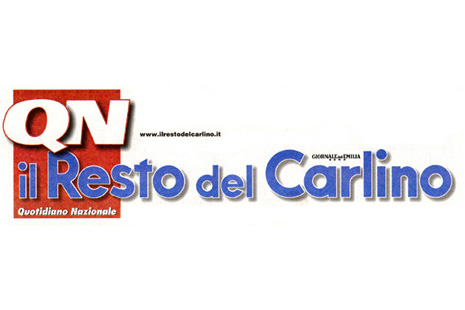 She writes for Il Resto del Carlino. According to the prosecutor of Pesaro she has published acts covered by secrecy. She had to go through a search and the seizure of her phone. Clash between Prosecution and the Court of Review
For having published, on June 23, 2016 on the Resto del Carlino an article which gave an account of an investigation that began seven months earlier on the theft of hawk nests, then sold on illegal markets, the journalist Elisabetta Rossi is under investigation by prosecutors in Pesaro for "violation of the ban on publication of acts covered by secrecy, aiding and abetting hawk merchants and incitement to disclosure of official secrets in competition with a public official for an unfair financial advantage (i.e. the 9 euros, gross compensation, for the article)". Ms Rossi, questioned so as to reveal her source, has appealed to professional secrecy, but as a publicist, the right was not recognized to her.
For the allegations that are contested to her – and which provide two to five years in prison – at seven in the morning of 27 June 2016, the journalist was subjected to a house search and her mobile phone was seized. On July 23, 2016 the Court of Review has ordered the return of the phone, but the prosecutor in Pesaro has appealed to the Supreme Court. The phone was returned to the journalist in August 2016 and is expected for today September 7, 2016 the decision of the Court of Review on the second seizure order placed by the prosecution.
REACTIONS – Solidarity to the journalist was expressed by the Deputy Secretary-General of the National Federation of the Press Carlo Parisi. Protests from Sigim (journalists' union of the Marche region) and the Gruppo Cronisti Marchigiani, which defined the "incident as very serious and disrespectful of the entire category." For the Editorial Board of Il Resto del Carlino "we are facing an attitude of persecution that is unjustifiable by the prosecution, and which needs to be immediately dammed so as to allow this country to continue to have a free press worthy of a civilized country."
For the Court of Review, which had ordered the return of the phone, the offenses charged to the journalist are "not understandable", since she has not published any investigative act and has written of an investigation initiated in December 2015 with seizures and searches on some suspects, who were therefore already familiar with the investigation against them. On 30 July 2016, the Prosecution has called as a person informed of the facts Luigi Luminati, news editor of the editorial staff of Pesaro and required a recording evidence to question again the journalist and a military of the forest police suspected of having giver her the news.
AV RDM

I contenuti di questo sito, tranne ove espressamente indicato, sono distribuiti con Licenza
Creative Commons Attribuzione 3.0