Sicily. Burnt the car of antimafia essayist Salvatore Mugno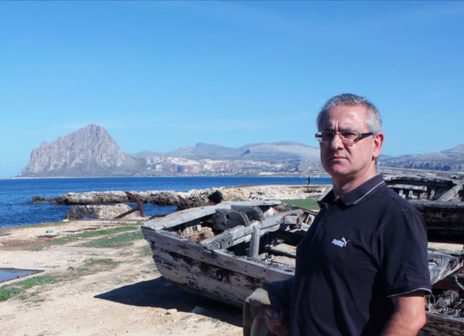 A law professor and former collaborator of the Giornale di Sicilia and La Sicilia, is the author of several books on organized crime. Solidarity from FNSI, Assostampa and Articolo 21
In the night between 7 and 8 September 2016, the car of the writer Salvatore Mugno was set on fire by unknown assailants. The flames, burning on either side of his Fiat Uno, have spread also to another car, and have been tamed by the writer himself and a neighbor. The incident occurred in Bonagia, a hamlet of Valderice, in the province of Trapani, in the street where the essayist resides. Mugno, who in the past has been a collaborator of Il Giornale di Sicilia and La Sicilia, is now a law professor and is the author of dozens of books on the Mafia with which he contributed for the condemnation of the bosses Virga and Mazzara in the first degree trial for the murder of the sociologist from Turin Mauro Rostagno, which occurred in September 1988.
"These are strong moments, because you stop and be astonished – said Mugno to Ossigeno – But you can not stop, especially if you have a social dignity and freedom of speech. I like to write, on various topics, and I find these issues useful: there are important gaps in the history of crimine and the mafia, and that makes me curious and wanting to talk about" he concludes. Mugno filed a complaint to the Police of Trapani that are investigating the case. The writer pointed out that – in the opinion of firefighters – the arson was probably voluntary.
Associations have expressed solidarity and closeness to the writer, the victim of "a vile and intimidating gesture that will not stop a free voice of the territory that has helped shed light on many inquiries on the Mafia", as stated by the Sicilian Press association. "If it's an act of intimidation referring to his journalistic and literary work – explains Rino Giacalone, a spokesman for Articolo 21 Trapani – then all of us journalists, like the colleague Mugno, fell the object of such an act". Support for the essayist also came from the FNSI.
Luca Covino

I contenuti di questo sito, tranne ove espressamente indicato, sono distribuiti con Licenza
Creative Commons Attribuzione 3.0
/