Cyberbullying. A law bill to be corrected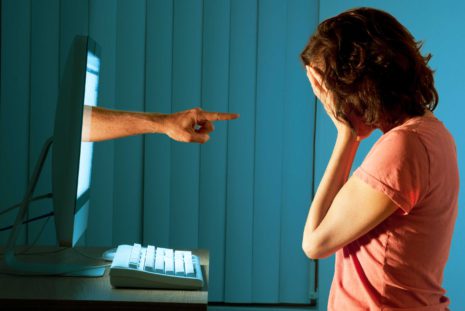 Changes made on 20 September 2016 by the Chamber of Deputies to the original text could allow censorship and severe abuse
Ossigeno per l'Informazione believes that the changes made on September 20, 2016 by the Chamber of Deputies to the draft bill of law on combating cyberbullying, and which will now have to be re-examined and voted on by the Italian Senate, push it away from the stated purpose of protecting more effectively those minors harassed on the web.
These changes give rise to a reasonable concern that the new rules would restrict freedom of expression on the Internet, as claimed by several opposition lawmakers and some experts. The procedures would allow to obtain more easily, and without the due evaluation guarantees, the removal from the web not only of harassing content for minors, but also of legitimate criticisms that adults do against other adults.
In fact the new rules, which were originally designed to only protect children from harassment, would apply also to the harassment of adults, an issue that is already regulated by criminal law with broader guarantees of fairness. Under the new rules, anyone, may he be an adult or a minor, when he subjectively considers to have been molested by a published content on the web, will have the right to request the provider to remove it. And as such it is likely that their request will be accepted without any difficulty by the provider, to prevent that the Authority for the Protection of Personal Information may order so and, in case of refusal, may impose a financial penalty which is liable of reaching very high figures.
A committee of experts set up at the offices of the competent ministers will establish the rules that the Guarantor will have to apply. The law does not allocate financial resources for setting up an adequate professional task force within the offices of the Guarantor capable of coping with the new objectives of investigating requests and establishing a debating platform for the bickering parties.
ASP

I contenuti di questo sito, tranne ove espressamente indicato, sono distribuiti con Licenza
Creative Commons Attribuzione 3.0