Lets stop the impunity that creates self-censorship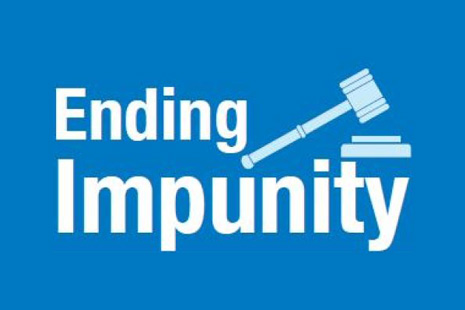 On November 2nd there will be the celebrations for the World Day convened by the UN to put an end to impunity of crimes against journalists. An opportunity not to be missed, even in Italy
Great mobilization and interest are recorded around the appointment of November 2 dedicated to the World Day called by the UN to denounce international crimes against information which increasingly remain unpunished. The goal is to raise public awareness, rousing it from the slumber of addiction, compared to the now sadly daily news feed of reporter killed in the exercise of their profession. This will be possibile if the injustices and abuses of totalitarian powers are told.
Perhaps there has never been a historical passage characterized by such a danger for the lives of journalists in the international arena. The new media have taken away from regimes the traditional control of information: the news circulates in a thousand different ways and at the speed of light. It is no longer sufficient to control the newsrooms or the printing presses. Today each of us, through their smartphones, can occasionally find themselves to be a witness and reporter of individual facts and can immediately communicate it to others, even outside the borders, with a simple click.
In authoritarian regimes, the inability to exercise controls, as happened before, resulted in broken and extreme reactions: threats, arrests, beatings, even the beheading of several foreign correspondents, as happened in 2014, in Iraq, to James Foley and Steven Sotloff. Atrocious crimes. And every year several dozen journalists are killed for doing their job well, for having told the truth.
So what message wants to come out from the Day against impunity?
This: he who kills a journalist not only perpetrates the crime of murder against another human being, but also attacks a legal collective good: information. The one and the other aggression produce enormous damage to those who produce information and also to the citizens who will no longer receive certain information. Yet, often the culprits go unpunished and impunity will increasingly discourage those who, journalist or not, could narrate social and political truths that could give rise to violent reactions. How to blame them!?
This phenomenon is called self-censorship. If we think of its application worldwide, we must be worried of the substantial informational obscurantism effects that may occur in the long run. Indeed, there is a real danger that in such a way, little by little, on some international realities the lights will be turned off permanently.
Here are some numbers: seven hundred journalists killed over the past decade, only for carrying out their work and informing the community on hot events, often from areas of crisis and conflict. To remember the victims, sensitize governmental authorities called upon to put in place appropriate means to protect reporters and identify the guilty perpetrators of crimes against journalists, the United Nations, by a General Assembly resolution of 18 December 2013 (A / RES / 68/163 N1344923), has established the international Day for the safety of journalists and the issue of impunity, scheduled for November 2. Also this year, therefore, the opportunity to raise the issue for governments, even the Italian one, to provide the most appropriate and specific measures to combat this phenomenon must not be lost.
In Italy, Ossigeno per l'Informazione has been signalling for years serious incidents of press freedom compression in our country. These occur certainly in less brutal but more subtle ways, such as the recourse to judicial pressure, economic isolation, precariousness of employment, substantial lack of legal guarantees and compensation for all those journalists who undergo criminal and civil trials and who emerged victorious in 84 percent of cases, but come out of it sorely tried morally and economically.
For years now Parliament has been discussing a bill that would restore balance to this situation, but the feeling is that there is not enough political will to re-establish strong and independent information in Italy. This is demonstrated by the many changes made to the original bill to abolish the rules providing for the imprisonment of journalists. Changes all aimed at scaling back regulations that were to be instead an unmissable opportunity to restore the role and function of the journalist in our country. Journalism, beyond any rhetoric, is one of the highest functions in a democratic system, as it creates a communication bridge between the government and citizens, without which we would know nothing and there would remain only the small window to look out from our house and know what happens in the world. Will there come a time when we realize this?

I contenuti di questo sito, tranne ove espressamente indicato, sono distribuiti con Licenza
Creative Commons Attribuzione 3.0
/