Mafia. Paolo Borrometi is a witness in the trial against Ventura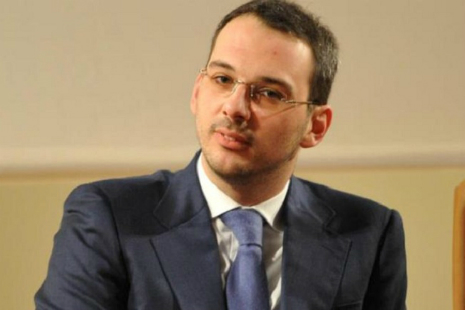 On 26 September 2016 the journalist reconstructed the story of the acts of intimidation he received before the alleged perpetrator of the threats. Present in court the FNSI
On 26 September 2016 the journalist Paolo Borrometi, chief editor of LaSpia news website and collaborator for the AGI press agency, testified in the court room of the Court of Ragusa in the trial against the alleged boss Gionbattista Ventura, accused of having threatened the journalist with the aggravating circumstance of adopting mafia methods. Stimulated by the questions of the prosecutor Valentina Sincero, Borrometi has reconstructed the whole story before the alleged perpetrator of the threats.
According to what the AGI agency reports "everything would have begun by a public inquiry which referred to the return to freedom of Mr. Angelo Ventura, son of the accused, and on a funeral agency that bore the name Ventura".
Borrometi told that the first of the threatening messages have arrived "after an article that talked about the presence of organized crime in the fruit and vegetable market, all convicts and offenders". Then a long and disturbing series of threats forced the journalist to live under police protection. In August of 2015 Ventura had blatantly threatened the reporter on Facebook and in the comments to the articles published on La Spia. "I'll cut your head off even within the Vittoria constabulary. From now on I'll be your nightmare."
In the court room of the Court of Ragusa, next to Borrometi, there was the National Press Federation, with President Beppe Giulietti, as well as the Usigrai Secretary, Vittorio Di Trapani. In addition to the National Press Federation (read more) the National Order of Journalists, the Association of Journalists of Sicily and the City of Vittoria (in the province of Ragusa) have also claimed civil parties to the proceedings.
In the next hearing, scheduled for November 8, 2016, there will be a hearing of four witnesses.
"In this courtroom to testify – Borrometi told Ossigeno – there wasn't just me, but all journalists trying to do their job and that they hope to receive, together with the citizens, the justice they expect from those who have the duty of administering it".
Other news about Paolo Borrometi
Why is the trial for threats against Paolo Borrometi important
He threatened Borrometi. Boss sentenced
Reported by Police man who has been threatening Borrometi via web
Web. Police discovers and files complaint against two people for threats against Borrometi
Mafia. Ragusa. Blatant death threats against journalist Paolo Borrometi
Ongoing threats against Paolo Borrometi. Pietro Grasso calls him up
Modica. New Death Threats against Paolo Borrometi
Ragusa. Threats to Borrometi. Police is investigation and weapons seizure
Mafia. Borrometi threatened for an article on clan from Syracuse
RDM

I contenuti di questo sito, tranne ove espressamente indicato, sono distribuiti con Licenza
Creative Commons Attribuzione 3.0