Palermo. The violence of the five star movement against journalists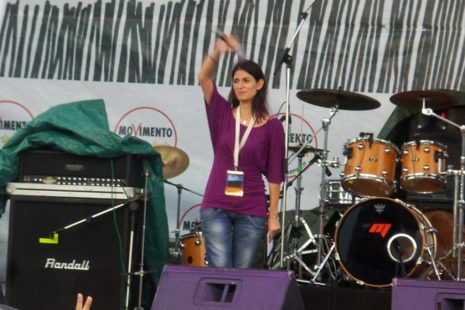 Grillo defines reporters as "fetishists". Clashes at the Foro Italico upon the arrival of the mayor of Rome, Virginia Raggi, during a demonstration. Assange: reporters are murderers. Order of Journalists: we shall file a complaint
Journalists pushed around and insulted by activists of the 5 Stars Movement (M5S) during the national holiday for the followers of Beppe Grillo, organized at the Foro Italico in Palermo on September 25, 2016. "Serfs", "corrupted, only sucking up to power," the supporters of the Movement shouted to reporters upon the arrival of the mayor of Rome, Virginia Raggi, who intended to take a tour of the gazebos.
Hit with a slap a reporter of the fattoquotidiano.it, as reported in an article published on September 25, Giuseppe Pipitone. (read)
During the event, and in live streaming from the Embassy of Ecuador in London, Julian Assange, one of the founders of Wikileaks, also spoke and said: "The lies in the press start wars. I think that every journalist is responsible for at least ten deaths."
On the case the National Order of Journalists intervened by making the lawyer Nino Caleca available "to colleagues who intend to pursue the perpetrators of physical and verbal assaults that occurred yesterday in Palermo during the event of the M5S".
"To preach hatred, trying to mask it with irony, never produces positive results for anyone: it excites the minds, it arms the hands of the least stable, it offers no contribution to the re-establishment of a civil climate in the country", the statement reads. The affair also saw actions by the Regional Order of Sicily, the FNSI and the UsigRai, the Assostampa Sicilia and the Sicilian section of the National Union of chroniclers (UNCI). According to the latter, "the words of the leader of the 5 Stars Movement Beppe Grillo, who called journalists 'fetishists', do nothing except stir up hatred by alleged M5S sympathizers".
From the incident, the House and Senate groups distanced themselves: "Hatred is not part of the 5 Stars Movement DNA. The episodes of aggression against reporters do not belong to us".
RDM

I contenuti di questo sito, tranne ove espressamente indicato, sono distribuiti con Licenza
Creative Commons Attribuzione 3.0