Stop impunity. Article 19 calls on Member States: apply the UN Resolution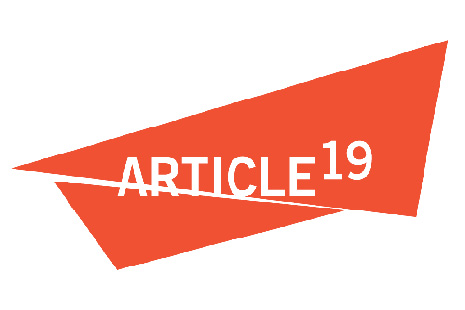 Among the new measures provided for crimes against journalists: special investigative units, ad hoc public ministries and specific protocols
form www.article19.com – Article 19 welcomes the adoption by consensus of resolution A/HRC/27/L.7 on the safety of journalists by the UN Human Rights Council, with the support of more than 90 co-sponsoring States.
Austria, Brazil, France, Greece, Morocco, Qatar, and Tunisia tabled the resolution, which focuses on ending impunity for attacks on journalists and media workers.
"This resolution sends a critical and unequivocal message to States that there is no excuse for allowing attacks and murders of journalists and media workers to go unpunished," said Thomas Hughes, Executive Director of ARTICLE 19. "States where journalists are at risk must heed the specific legal and policy measures to end impunity that are set out in the resolution, and implement them without delay."
The resolution strongly condemns impunity for attacks on journalists and media workers, identified as one of the principle causes of recurring violence. Introducing the resolution, Ambassador Thomas Hajnoczi, the Permanent Representative of Austria to the United Nations in Geneva, recalled the sombre fact that "at least 50 journalists have been killed since the start of this year" and that according to UNESCO, "90% of reported crimes against journalists remain unresolved."
Responding to many of the acute needs of journalists in States where the rate of impunity is high, the resolution makes practical recommendations to States as primary duty-bearers to end the cycle of abuses journalists face. These measures include to:
Promote a safe and enabling environment for journalists to perform their work without undue interference;
Ensure impartial, speedy, thorough, independent and effective investigations, that also seek to bring masterminds behind attacks to justice, and to ensure victims and their families have access to appropriate remedies;
Create special investigative units and specialised prosecutors, and adopt specific protocols and methods of investigation and prosecution, as well as trainings for key actors in the investigative and prosecutorial processes;
Systematically collect data to inform policy making on safety of journalists; and,
Establish protection mechanisms, including early warning and rapid response systems.
These recommendations reflect and give weight to existing guidance from various UN bodies, including the reports of the Office of the High Commissioner for Human Rights, the work of the special rapporteur on freedom of opinion and expression, and the UN Plan of Action on Safety of Journalists and the Issue of Impunity.
Importantly, the resolution recalls that journalists and media workers covering armed conflicts should be considered as civilians and protected as such and recalls Security Council resolution 1738 (2006) in this regard.
Article 19 also welcomes that the resolution recognises the strong interrelation between the rights to freedom of expression and privacy, acknowledging the "particular vulnerability of journalists to becoming targets of unlawful or arbitrary surveillance and/or interception of communications in violation of their rights to privacy and to freedom of expression". We urge the Human Rights Council to build upon this normatively and practically, especially in relation to the protection of journalists' sources and whistle blowers.
At the same time, we regret that the resolution fails to condemn the abuse of restrictive legislation, such as national security laws and criminal defamation provisions, to imprison, harass and silence journalists and media workers. During negotiations on the resolution, many States, including the Netherlands and Norway, and organisations including Article 19, pushed for recognition of this concern and the need for States to ensure their legal frameworks comply with international human rights law. It is positive that Ambassador Hajnoczi reiterated that Austria shares these concerns when introducing the draft resolution to the Council, and Article 19 hopes this is an indication that future resolutions on safety of journalists will address this issue head on.
In an intervention during the adoption of the resolution on safety of journalists, the Russian Federation highlighted the plight of journalists reporting on armed conflicts in Ukraine, Syria, and elsewhere. While ARTICLE 19 shares those concerns, we also remind the Russian Federation of the prevailing situation of impunity for attacks on journalists and media workers in Russia and the need for the government to lead by example to ensure accountability for such crimes. To demonstrate its commitment to this issue, we again urge the Russian Federation to reopen the investigation of the murder of journalist Akhmednabi Akhmednabiev.
We welcome that the resolution recognises that impunity for attacks on journalists is a global problem that requires a global response from States, in particular its call on States to address this issue through the Universal Periodic Review process. Responding to concerns raised by UNESCO at a side event hosted by Article 19, the resolution calls for closer cooperation between States and UNESCO on this issue, in particular in the collection and provision of information on the status of investigations into attacks on journalists and media workers. Currently, UNESCO only receives responses to 43% of the requests for information it makes.
"Article 19 urges States to live up to the commitments they have made at the Human Rights Council by adopting this resolution" said Hughes. "As we approach the first International Day to End Impunity for Crimes against Journalists on 2 November 2014, States must show the practical measures they are implementing following this resolution to ensure all people can engage in journalism without fear for their lives," Hughes added.
ASP

I contenuti di questo sito, tranne ove espressamente indicato, sono distribuiti con Licenza
Creative Commons Attribuzione 3.0