Mafia. Anzio mayor wants 5 million from journalist and senator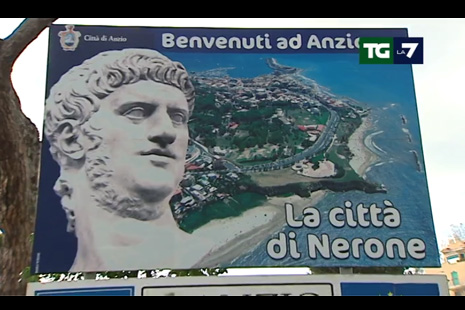 Luciano Bruschini announced it in writing. He laments a loss of image because of some parliamentary questions and a news report on La7 which talks about it
The mayor of Anzio (in the province of Rome), Mr Luciano Bruschini, wants 5 million euro from the newspaper La7 and from the senator of the Five Star Movement Elena Fattori for an image damage allegedly caused to his town from a news service and statements made in Parliament by the senator. This was announced by the mayor, with a press release (read), published on the Council's website on 28 October 2016, in which it was announced that he had instructed his lawyer to take legal action in this regard.
The mayor intends to react to the report (see) of the journalist Silvia Resta, aired on October 24, 2016 within the TG La7. That service relates to the contents of a number of legal acts according to which the criminal organizations that make illicit business in the Anzio area may have involved the local public administration officials, a matter on which since September parliamentarians have addressed questions to the Government.
Senator Elena Fattori has come under fire because of the mayor, since on October 25, speaking in the Senate, she urged the Government to answer three of those parliamentary questions (see video) one of which, presented on September 21 at the Senate (read), sees her as the first signatory.
"To file a complaint against a senator only because she produces a parliamentary inquiry is a serious and intimidating action which also shows the little understanding of the prerogatives of basic democratic instruments", the Senator told Ossigeno.
The service by Ms Resta was inspired by the latest inquiry (read), presented on October 5, 2016, through which – the journalist says in the service – the Minister of the Interior is asked of the establishment of a Commission of access to the coastal municipality of the Pontine area, to check for any infiltrations that could cause the dissolution of the City Council.
To the journalist's questions, the mayor Luciano Bruschini responds that "there is nothing" tangible that would justify the establishment of a commission of inquiry, but only "nonsense."
In the statement in which he announces lawsuits for millions, the mayor said that "there are disconcerting television services and untrue statements that besmirch the City Council and all the citizens of Anzio". He adds that he intends to devote to needy families the damage compensations. "There are certainly difficulties – Bruschini admits – but I think that the economic and geographical situation of our town is far better than many other nearby and distant cities. I am ready to confront all the problems of our city, which I know better than anyone else, but I do not allow anyone to sully the image of Anzio."
Ossigeno had already covered a case involving Silvia Resta in 2010 after threatening intrusions by unknown assailants at her home (read).
LC – RDM

I contenuti di questo sito, tranne ove espressamente indicato, sono distribuiti con Licenza
Creative Commons Attribuzione 3.0