"Mafia Capitale". L'Espresso: Carminati's words will not stop us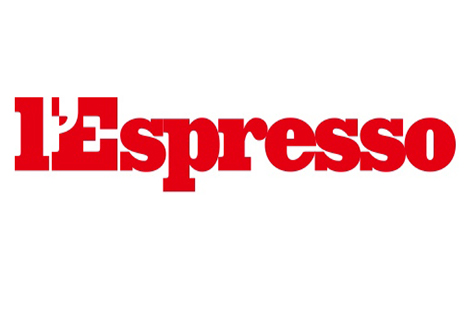 Was the reaction by the chief editor Tommaso Cerno and senior editor Lirio Abbate, after the ambiguous attack from the accused, on 24 October in Rome, during the trial
"Carminati attacks L'Espresso. The boss does not stop us", the weekly magazine L'Espresso wrote in a white column inserted on the front page, with an unusual graphical choice for its cover, to say as clearly as possible that it openly rejects the attempt of intimidation which seems to filter from the words pronounced on October 24, 2016 by Massimo Carminati, the main accused in the investigation "Mafia Capitale", in the courtroom where his trial is held.
"The boss tries to intimidate us. He will not stop us", the weekly adds in the internal title page that hosts two opinion articles: that of the chief editor of the weekly, Tommaso Cerno, and that of the senior editor Lirio Abbate. Both emphasize Carminati's reference to the investigation "Blackmail the Republic", (read more) signed by Lirio Abbate and Paolo Biondani a week earlier.
In that investigation L'Espresso revealed the 147 names of magistrates, lawyers and professionals who were victims, 17 years ago, of the emptying of their safe boxes kept in a bank located inside the court district of Rome, because of a robbery occurred on the eve of the judgment for the murder of journalist Mino Pecorelli. Behind that theft of valuables and documents, among the principals, L'Espresso wrote, there would have been Mr Carminati and the theft of documents has apparently fuelled since then a colossal political and judicial blackmail.
The fact that Carminati has chosen to break the silence before the court, Lirio Abbate says, "makes us realize how important the free information is, when it acts without the chain leash of investigators. Rather, it reasons, denouncing facts that many want to hide."
Carminati, accused in the trial known as "Mafia Capitale", had complained of being "always on the first page" and had launched against the weekly an "ambiguous attack" during a hearing. (read) What made the boss itch was the article by Abbate and Biondani in which he was accused of being one of the beneficiaries of the assets and documents stored in the 147 safe boxes of the bank of the Palace of Justice in Rome, in Piazzale Clodio. Acts that would have served to blackmail judges, lawyers, and justice officials.
The words of Carminati, Cerno writes on L'Espresso "stimulate us to do the opposite of what we are asked by the accused Carminati: they encourage us to move forward. Because now we know one thing. It is he who is afraid of newspapers. Certainly L'Espresso is not of him and his power."
RDM ASP

I contenuti di questo sito, tranne ove espressamente indicato, sono distribuiti con Licenza
Creative Commons Attribuzione 3.0