Mafia. Threats against Borrometi were true, a repentant confesses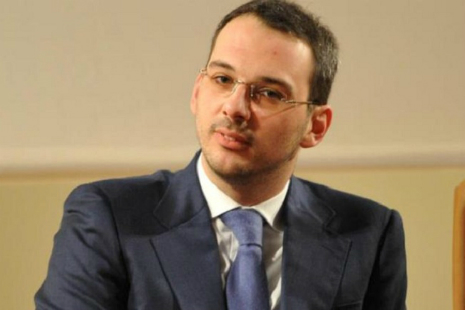 The collaborator of Justice Rosario Avila, son-in-law of the boss from Vittoria, said so responding to the legal officer of the FNSI. The next hearing will occur on April 4, 2017
Ragusa, November 8, 2016 – The collaborator of justice Rosario Avila today confirmed of having attended the pronunciation of angry threats by the boss of Vittoria, Giambattista Ventura, of whom he is the son-in-law, against the journalist of AGI Paolo Borrometi, and for which the boss is on trial in Ragusa. Also the collaborators Giuseppe Pavone and Giuseppe Doilo were heard in connection to the investigations. The hearing ended with the acquisition of other documents. The National Order of Journalists and that of Sicily, the National Press Federation and the City of Vittoria are a civil party in the trial. The next hearing is scheduled for April 4, 2017.
"You snatching his head even within the police", he had exploded Ventura because Borrometi had written articles about his family affairs they saw involved the same Ventura as a silent partner agency funeral pumps – "but everyone knew that it was in Vittoria true, "says Avila – and his past convictions for 416 bis.
"And 'person able to go further?" Asked the lawyer of the National Press Federation, Roberto Sisto: "It', is able to go further, it is a thought," responded Avila, repented October 2015 , who often frequented the house of Ventura and that, linked to Piscopo Emanuello-clans of Gela, said he grew up with his son in Ventura, Angelo. "He, Giambattista Ventura, when he gets angry loses her mind, with Borrometi have it to death."
The repentant spoke during the second hearing of the trial against the regent of the Carbonaro-Dominante clan of Vittoria, who must respond to charges of domestic violence and threats aggravated by the mafia method aimed at Borrometi.
Pavone told of criminals relations in the city, before his detention and after, of the "stiddari" and of the brother of Giambattista Ventura, Filippo. He also reported of the opposition of Filippo and Giambattista Ventura to the partition of the extortion racket in Vittoria between Cosa Nostra and Stidda. He confirmed to know Giambattista Ventura, presented to him by "Mario Campailla, coordinator of the Stidda in Comiso as "'u'zio" (the uncle), the one in charge in Vittoria".
Giuseppe Doilo said to be the 'godson' of Giambattista Ventura: while Ventura was in prison it was him with other people to provide maintenance, to bring home to the 'godmother', Giambattista Ventura's wife, the money needed to travel and for the maintenance in prison. "I knew – he says – while I was in prison, that three people were doing extortions; I inquired about them and I let Giambattista Ventura know and he sent me to tell them that they were okay with him", he emphasizes explaining that it meant that they were "authorized to do so".
(AGI)
RDM

I contenuti di questo sito, tranne ove espressamente indicato, sono distribuiti con Licenza
Creative Commons Attribuzione 3.0