Prison. If 103 years don't seem like much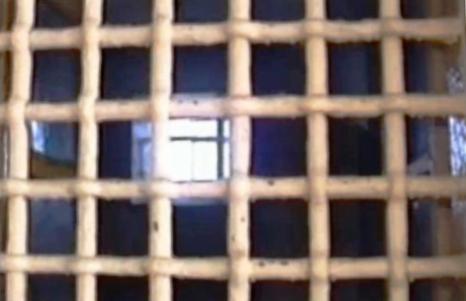 The initial reactions to the Ossigeno dossier on the effects of the legislation concerning libel
For us, it was shocking to find out that the Italian journalists accused of libel undergo every year prison sentences totaling 103 years in prison.
Italy is defintely not shining on this issue, that's for sure. But it is better to know how things really are, the Minister for Justice Andrea Orlando said, in the message sent to Ossigeno at the conference of 24 October 2016 at the Senate (see). It is better, he says, because it gives the possibility to prepare adequate and necessary remedies. We fully agree. This is the spirit with which we conduct our observations. We hope that lawmakers will think the same. For it has been since 2013 that this matter is being discussed over a bill. A bill which to us does not yet seem an appropriate response, having been formulated without knowing the full dramatic picture of the effects of the legislation in force in Italy, and only now disclosed by Ossigeno.
Right now, by skimming through the newspapers, we would be tempted to say that these facts do not interest anyone. But is not so. It takes time to process innovations like these, innovations that radically alter the terms of knowledge of a phenomenon.
We have to wait even when we take a drug. Before it produces effects, it is necessary that, silently, the active ingredient enters the bloodstream. And that is what is happening to these data, produced by the Observatory on threatened journalists with the active collaboration of the Statistics Office of the Ministry.
The first sign of attention came from AGCOM, the Authority for Communications, which has called to a hearing those responsible for Ossigeno's research has and acquired the dossier. Other signals of interest have come from abroad. Others are still coming.
It would be strange indeed if this did not happen in the face of these data on 103 years in prison, on the 5125 baseless lawsuits filed each year, on the fact that this tide of cases is growing at the rate of 8% per year, which every year there ther 911 new causes for damages with which more than 50 million euro are demanded for compensations; faced with the fact that these proceedings – nine times out of ten – get the justice machine going around in circles but force the accused journalists to spend more than 45 million euro for legal defense costs. It would be strange indeed because these data attest to a distorted use of justice and an unsustainable pressure on freedom of information.
ASP

I contenuti di questo sito, tranne ove espressamente indicato, sono distribuiti con Licenza
Creative Commons Attribuzione 3.0
/