Right to be forgotten: Italian Supreme Court apply it after two years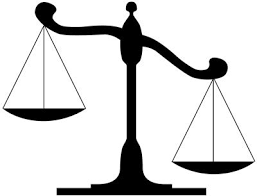 A ruling that goes against the tide, filed on June 24, 2016, has called into question the principles that seemed consolidated. The new frontier of online information
The right to be forgotten is forcefully returned to the spotlight with a ruling by the Court of Cassation (First Civil Division, no. 13161/2016, filed on June 24, 2016) on the case, treated since 2013 by Ossigeno (read more) that concerns the dispute between the online magazine from Abruzzo Primadanoi and a restaurant manager of Ortona (in the province of Chieti) which ended in 2008 in a criminal investigation for a stabbing occurred in his venue, and of which the web news outlet, at the time, had given the news accordingly.
Two years after the events, the restaurant manager sent a formal notice to the chief editor of the magazine calling for the removal and de-indexation of the article. The matter ended up in court. A first ruling saw the judge order the removal, condemning the newspaper to a fine of ten thousand euro and allowed for the motor scooter of the chief editor Alessandro Biancardi to be pawned. Primadanoi appealed and now the Supreme Court ruled in favor of the club owner with a decision that appears in contrast to the well-known judgment of the European Court of Human Rights ECHR of 13 May 2014 which was followed by the ruling of the Court of Rome of December 3, 2015 n. 23771/15, which has applied for the first time the principles of the ECHR ruling.
In particular, before the decision of 24 June 2016, the principle according to which the right to be forgotten seemed almost automatic for all content deemed irrelevant or out of date was widely accepted, but not for the data for which there remains an ascertained public interest. In essence, until a few days ago there was talk of the right to be forgotten only for events significantly distant in time. Now, on the other hand, we are talking about anaccelerated right to be forgotten, as this latest ruling recognizes it after only two years. We had just gotten used to the principle that the right to remove objectionable content from the web was linked to the passing of time and here comes this unexpected ruling which recasts completely the terms of the issue. That said, I want to point out that I do not agree with the conclusion reached by the judges with this ruling.
The right to be forgotten is a complex and controversial issue that involves delicate aspects of online information. The problem exists because web news remain online indefinitely, do not end the next day in the paper to be recycled, as inevitably happens to print magazines, and to the relief of those who hope that their name, linked to a, usually embarrassing, fact, is forgotten in the short span of a day.
Online information introduces a new responsibility: to consider how a now outdated news, maybe even belied by subsequent events, remains available to the community. As a consultant to Ossigeno I often have to assess requests that are addressed to the Observatory to update or remove news articles that are sometimes only one year old. In these cases, the first thing I wonder, even before assessing the applicant's rights, is this: what interest might Ossigeno have to go enter a conflict with subjects who may have the strength and the means to carry a costly costly and for an uncertain outcome? None, certainly. But it is not right to agree to remove the articles on the basis of these considerations: it would mean to act under the leverage of blackmail and arrogance. So the articles, even those older than one year, stay on line. Not out of spite, but because the news, even if they have exhausted their public interest as current events, often preserve a historical, scientific, sociological or statistical value, aspects which need to be assessed on real cases, having realized that it is not correct to have as a sole point of reference only the passage of time. ADP
The author is a layer. He lead the Ossigeno Service for Legal Assistance
Read in Italian

I contenuti di questo sito, tranne ove espressamente indicato, sono distribuiti con Licenza
Creative Commons Attribuzione 3.0