Daily L'Unità. Even the appeal rejects the request for damages to Berlusconi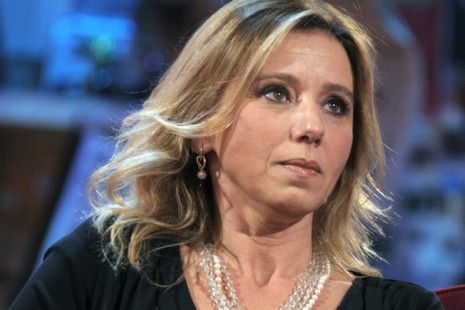 The former prime minister had asked for 1 million and 800 thousand euro to the Nuova Iniziativa Editoriale, and to the then Editor-in-Chief Concita De Gregorio along with two other journalists
With the judgment of 15 November 2016, and published on November 30, the Court of Appeal of Rome has rejected the appeal by former Prime Minister Silvio Berlusconi against Nuova Iniziativa Editoriale, of the former chief editor of L'Unità, Concita De Gregorio, and the journalists Natalia Lombardo and Silvia Ballestra. Berlusconi was ordered to pay twenty thousand euro for legal costs. The former Cavaliere asked for one million euro as compensation for moral, existential and non-property damages for the publication of four articles, dated July 13, 2009, which referred to "elegant dinners" and his private conduct. Furthermore, Berlusconi had asked the counterparts to pay a monetary penalty of 800 thousand euro. And again: the publication of part of the judgment on the major newspapers and on at least three radio newspapers and television channels and the inclusion of the judgment on the website of L'Unità, as well as removal from the site itself of the articles considered defamatory. Finally, the leader of Forza Italia asked for the coverage of the proceedings' costs.
For the judge, in the disputed items the truth of the facts was respected, the tone of the language used was within the boundaries of acceptability, and the information met the criteria of being in the public's interest.
The Court of Rome, on 25 January 2011, had already rejected the demand for compensation by the former premier, but Berlusconi had appealed to the Appeal.
The basic thesis, common to the four articles ("The elastic ethics", by Conchita De Gregorio; "Biological Will – the Cavaliere wants to buy absolution", by Natalia Lombardo; "The Orgies at Palazzo Grazioli – private vices instead of public commitments", signed by Ma.So.; and "the Church and the gift of the Popes", by Silvia Ballestra) was the one according to which during the vote on the law concerning the biological will, "the President – as can be read in the comments of the Court – had forced the times for the approval of the text acceptable to the ecclesiastical hierarchy so as to silence the negative feedback coming from the Vatican and suitable to make enemies out of Catholic voters". The reference is to the private behavior of the then President of the Council (parties, fly girls, etc.): the news and the critics in this regard have been considered justified and not damaging to the reputation of Berlusconi.
RDM

I contenuti di questo sito, tranne ove espressamente indicato, sono distribuiti con Licenza
Creative Commons Attribuzione 3.0