Defamation. Closed lawsuit in Milan against Irpi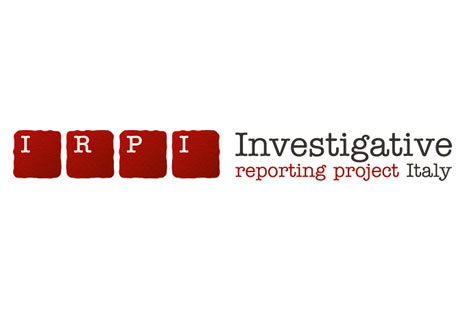 Journalists Cecilia Anesi and Leo Sisti had conducted an investigation, also published by L'Espresso, which is part of a larger investigation on international scams
On 6 October 2016, after a year of legal battles and postponed hearings, the magistrate of the Court of Milan, Valerio Natale, has closed the lawsuit for defamation against the journalists Cecilia Anesi and Leo Sisti, respectively chairman and managing director of the IRPI (Investigative Reporting Project Italy), an investigative journalism project launched in 2012.
They had been sued on October 8, 2014 by Yulia Shesternikova, wife of Marco Russo, a man involved in a scandal for scams in the financial sector. The lady felt offended by an article entitled "That genius of finance, serial fraudster" (read).
At the end of the preliminary investigation, the court ruled that journalists have properly exercised their freedom of the press. To defend the two reporters the lawyer Caterina Malavenda, and to support them financially the investigative journalism centre of Berlin, Correctiv, which commissioned the investigation.
The article is a chapter of an international inquiry on a fraud against German and Austrian companies, which would have been perpetrated through the falsification of government bonds. The investigation, by IRPI, was published in various chapters on L'Espresso, Il Dispaccio, El Confidencial, Correctiv and Tages Anzeiger (read). Shesternikova complained that she had been defamed, and therefore requested the preemptive seizure of the article in Italian and in English, and reserved the right to become a civil party in the proceedings, for having been mentioned in the article and having been identified as "the woman who posed with the Ak-47 rifle ", as well as the person who has always "supported" her husband. Russo's wife sued only the authors of the investigation, and not the papers that have published it.
The public prosecutor, Adriano Scudieri, on February 10, 2015 had submitted a request for closing the case, but on March 23 the Shesternikova had given notice of opposition.
For the same investigation is under way in Terni another proceeding for defamation involving the journalist Ms Anesi and a Spanish colleague, Daniele Grasso. And finally, for the "chapter zero" of the same investigation, published in the Spanish newspaper El Confidencial, Ms Anesi and the journalist Gianluca Martelliano had been sued for damages, but won the case.
CT RDM

I contenuti di questo sito, tranne ove espressamente indicato, sono distribuiti con Licenza
Creative Commons Attribuzione 3.0