Italy. The most dangerous news by Ossigeno. November 2016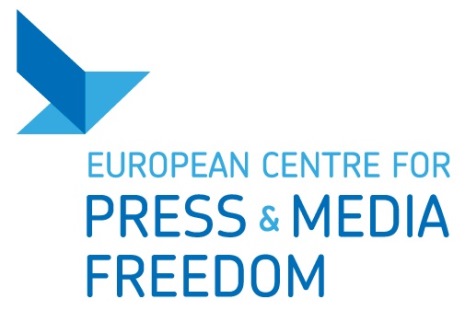 This monthly review of acts of intimidation in Italy is produced by Ossigeno per l'Informazione for the European Center for Press and Media Freedom of Leipzig (ECPMF), with the support of the European Union
Headlines
Special Ossigeno's Report on Chilling Effects of Law on Defamation in Italy
Joint statement from Ossigeno and Seemo (see below)
Monitoring
In November 2016, Ossigeno per l'Informazione has verified 136 cases of probable threats, acts of intimidation and abuse that took place in Italy against journalists, bloggers and other media workers.
After thorough testing, the Observatory has deemed credible 34 episodes against as many media professionals (26 men, 6 women and 2 non-disclosed). The Observatory has documented these episodes, made them public and added the names of the threatened to its Table of victims of serious violations of freedom of expression and the press. This table, which is available online see) lists 3060 names, 387 of which were added during the first 335 days of 2016.
News
Each episode has been fully investigated and analyzed. Each has been made public by the Observatory with news, analysis and commentary published on the web site www.notiziario.ossigeno.info and disseminated through weekly newsletters in Italian and English. The most relevant cases were also notified trough specific press releases.
As such, Ossigeno has published 94 original news of incidents including 25 in English and 21 in French relative to cases of threat or abuse, as well as producing a weekly newsletter which has seen four editions in Italian and three in English.
Bad News. See the November weekly reports
November 3 http://notiziario.ossigeno.info/2016/10/impunity-the-gag-to-information-dossier-by-ossigeno-per-linformazione-74237/
November 12 http://notiziario.ossigeno.info/2016/11/bad-news-thursday-october-13-2-75412/
November 10 http://notiziario.ossigeno.info/2016/11/bad-news-thursday-november-17-75438/
November 24 http://notiziario.ossigeno.info/2016/11/bad-news-thursday-november-17-2-75443/
Other activities
LEGAL ASSISTANCE – Ossigeno has renewed the annual agreement with the MLDI Foundation that provides free provision of legal assistance to journalists and Italian bloggers spuriously accused of libel and who do not have neither the resources nor the publisher's guarantees.
TRAINING
November 3 – In the town of Cesenatico (Emilia Romagna), at the hall of Palazzo del Turismo, Alberto Spampinato gave a lecture to 80 students of the Institute of Higher Education "Leonardo Da Vinci", hat attended together with their teachers, on journalism and risks of telling truths that are uncomfortable to the powers. The meeting was sponsored jointly by the Association "Libera", the Historical Institute for the "Resistenza", by Ossigeno per l'Informazione with the support of the Municipality of Cesenatico.
November 14 – In Pescara (Abruzzo), in Piazza Italia in the Hall of the Palace of the Province, Ossigeno per l'Informazione, in collaboration with the Order of Journalists of Abruzzo, has held a professional training course to 67 journalists on how to protect themselves against threats and acts of intimidation and in particular from spurious and unfounded complaints.
November 25 – In Potenza, at the Provincial Museum, Ossigeno per l'Informazione, in collaboration with the Order of Journalists of Abruzzo, has held a professional update course to 97 journalists on how to protect themselves from threats and acts of intimidation, particularly from spurious and unfounded lawsuits.
HEARING AT AGCOM AUTHORITY
Rome, November 10 – The AGCOM, the Italian Authority for Communications acquired the the special Ossigeno dossier that reports data of the Ministry of Justice on prison sentences for libel saw inflicted every year in Italy with an average of 155 journalists sentenced for a total of 103 years in prison. The document was delivered, during a hearing which took place on Thursday, November 10, 2016 in the frame of an "Inquiry into local reporting" conducted by the Authority. Ossigeno was represented by Alberto Spampinato, chief editor of the centre, and the lawyer Andrea Di Pietro, head of the One-Stop-Shop Legal Desk, which offers free assistance to journalists who do not have publisher coverage nor the means to defend themselves against instrumental lawsuits and specious and unfounded claims. See more: http://notiziario.ossigeno.info/2016/11/defamation-ossigeno-to-agcom-prison-weighs-heavy-on-local-reporters-74774/
CONTACT WITH MINISTRY OF FOREIGN AFFAIRS' OFFICIAL
November 29 – in Rome, at the Ministry of Foreign Affairs, Alberto Spampinato met the minister Fabrizio Petri, president of the Inter-ministerial Committee for Human Rights, a body established at the Ministry of Foreign Affairs. Spampinato outlined the activities by Ossigeno for the defense of press freedom and proposed to organize jointly, in 2017, a conference on freedom of information and the right to inform and be informed.
ASSISTENCE
Ossigeno has learned that a Russian dissident journalist, hounded for some time, after the latest threats has left Moscow and took refuge in another country, where he lives with limited means and the fear of being discovered. An Italian journalist who is in contact with him has communicated this information to Ossigeno. The Italian Observatory has immediately reported the episode to OECD officials, to the Council of Europe and to Reporters Sans Frontiérés. The latter were able to get in touch with him confidentially. Ossigeno has also proposed the ECPMF Center in Leipzig to host the Russian journalist for a few months.
MONITORING CRITERIA
November 15 – Ossigeno updated its own criteria for making public acts of threat and intimidation which come to be known. On top of news of incidents which it has carefully verified, Ossigeno will publish "notifications" of episodes of particular interest but still awaiting verification. These will be presented so as to be clearly recognized and will not be taken into consideration neither by the Threats counter nor by the Table of names.
INTERNATIONAL ACTIVITY
November 16 – 17 – In Brussels Maria Laura Franciosi represented Ossigeno to the second Annual Colloquium on Fundamental Rights on "Media pluralism and democracy" promoted by the European Commission.
November 21 to 24 – In Belgrade Alberto Spampinato has represented Ossigeno at the annual SEEMO conference and before the Commission on Media Policy. During the conference, Ossigeno and SEEMO have issued a joint declaration in which they ask national governments to accept the recommendations of the Council of Ministers of the Council of Europe urging the creation in each country of public agencies for the active monitoring of threats and acts of intimidation against journalists.
Read the statement http://notiziario.ossigeno.info/2016/11/ossigeno-seemo-governments-must-establish-agencies-to-monitor-threats-to-journalists-74952/
November 29 – in Rome Alberto Spampinato, Maria Laura Franciosi and Pietro Cecioni participated to a conference call with DG Connect and the partners of the ECPMF project.
Special Ossigeno's Report on Defamation Law
Impunity. The gag of libel in Italy. Dossier by Ossigeno
Ossigeno per l'Informazione has published this dossier on the occasion of the initiatives that it promoted, together with the European Centre for Press and Media Freedom (ECPMF) of Leipzig, within the pilot project that goes by the same name and supported by the European Commission, to celebrate in Rome from October 24 to 26, 2016, and in Brussels on October 27, the International Day to End Impunity for Crimes Against Journalists, the annual event convened by the United Nations.
Meetings in Roma were attended from 500 people, half of them journalists that registered their names.
OSSIGENO per l'Informazione is an observatory monitoring threatened journalists and news overshadowed by violence in Italy.The Observatory was launched in 2008 by FNSI, (National Federation of the Italian Press, the single journalists' union) and the Ordine Nazionale dei Giornalisti (the Italian order of the journalists), together with the non-profit organisations in defence of press freedom Libera Informazione, Unione Nazionale Cronisti Italiani and Articolo 21. The name OSSIGENO (Oxygen in English) is symbolic: it conveys the message that information needs freedom and protection to perform its role of watchdog of democracy. OSSIGENO aims to document all the Italian cases of violent or abusive limitations on freedom of expression against journalists, writers, intellectuals, politicians, trade unionists, public officials and other citizens, paying special attention to what goes on, in information field, in the areas where the influence of criminal organisations is strong and deeply rooted. The Observatory performs continuous monitoring of threatened journalists, telling their stories through the online newspaper notiziario.ossigeno.info and in annual reports, published in different languages: the 2011/2012 one was translated into English, German, Spanish and Chinese. Ossigeno web page shows a table of journalists threatened. In April 2014 in the table are listed over 1800 names. Until some year ago, no one wanted to admit that in Italy there were journalists threatened. The monitoring of oxygen brought the issue in the public arena. OSSIGENO also promotes public initiatives in order to enhance the visibility of the threats, to strengthen solidarity with threatened journalists and to spread awareness among the public about the right to be fully informed, in an impartial way.
Rome, 30 November 2016
Leggi in Italiano

I contenuti di questo sito, tranne ove espressamente indicato, sono distribuiti con Licenza
Creative Commons Attribuzione 3.0
/