"The crow of the Viminale". Two journalists of the Sole 24 Ore sentenced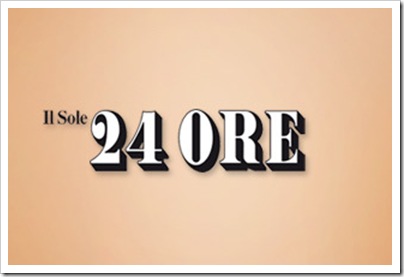 They are Marco Ludovico and Roberto Napoletano: for the same case the Il Corriere della Sera had been acquitted, always by the Court of Milan
The Fourth Criminal Chamber of the Court of Milan, on November 21, 2016, condemned for libel and to a 600 euro fine the journalist of the daily Il Sole 24 Ore, Marco Ludovico, and to a 400 euro fine the chief editor Roberto Napoletano. The case was brought by the former deputy head of the State Police Nicola Izzo for articles written by Ludovico in 2012 on the issue of the "crow of the Viminale (the Interior Ministry)" and the anonymous complaint with which Izzo had been accused of incidents of malfeasance related to the purchase of technological material for the ministry.
For publishing articles on the same case, the Tenth Criminal Chamber of the Court of Milan in May of 2016 had, however, acquitted the journalist of the daily Corriere della Sera, Fiorenza Sarzanini, and its (then) chief editor Ferruccio de Bortoli. (read more)
Izzo was a plaintiff in the trial against the journalists of Il Sole. As was also the COISP, a police trade union. The judge, in addition to the fines, sentenced Ludovico and Napoletano to pay court costs in favor of Izzo, liquidating them in little more than ten thousand euro. Furthermore, he condemned them "to compensation for moral and material damages" to be paid following a civil proceeding, but disposing to pay an advance of 40 thousand euro. As for the other civil party, the COISP trade union, the court ordered compensation for moral and material damages, to be quantified in a civil courts, but in the meantime condemning the journalists to an advance provisional payment of three thousand euro, on top of the costs of the proceedings, settled to 6'156 euro. Finally, the court ordered the publication of the judgment in abridged form on the website of the Ministry of Justice and on the Sole 24 Ore, at the expense of the condemned.
GFM

I contenuti di questo sito, tranne ove espressamente indicato, sono distribuiti con Licenza
Creative Commons Attribuzione 3.0