Lazio. Record number of threatened reporters. Ossigeno's data on the regional newscast. Video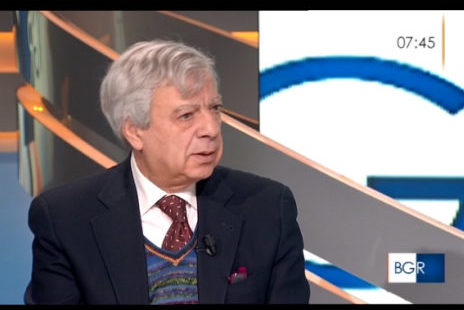 The director, Alberto Spampinato, has illustrated them live on January 11, 2017. "To discuss them is the first thing to do"
For the second year in a row, in the statistics compiled by Ossigeno the Lazio region is the Italian region with the largest number of threatened journalists: 103 of 412 in 2016, 201 of 528 in 2015. "What is happening?" the journalist Mariella Anziano asked the Director of Ossigeno per l'Informazione, Alberto Spampinato, host, on 11 January 2017, on the daily show of the regional newscast "Buongiorno Regione".
It is ever more arduous and difficult, Spampinato replied, to be able to publish unwelcome news. We have documented it extensively, with the names and surnames of the affected journalists. Those who do so often suffer from threats, acts of intimidation, retaliation, specious lawsuits, claims for damages for millions of Euros, not counting the denigration and the undue pressure, not only at the hands of organized crime bu at the hands of public administrators as well. Almost half of the cases involved abuse of the law on libel, which allows an instrumental and intimidating use of complaints and actions for damages. The other half were episodes of violence.
Every year, in Italy, almost nine out of ten lawsuits against journalists have been sent to the archives during the investigation, but after at least two years of legal proceedings. The figures, relative to actions for libel, are contained in the Ossigeno Dossier "Taci o Ti Querelo" ("Shut up or I'll Sue You") realized with official data from the Ministry of Justice.
On top of the specious complaints, you must add the claims for damage compensations which range in the millions, and which are also often specious and unfounded. "One of the most recent – the director recalled – was that of the mayor of Anzio, who, in a statement, announced to want five million euros in damage compensations because of a news report to his City". (read more)
"What can be done?" the journalist asked. "It is possible to do a great deal. There are recipes already known to Parliament and the government. We must adopt them. But the first thing to do is to talk about these things. To talk about it publicly – Spampinato said – is already a way of dealing with the problem."
VIDEO. Watch the report
RDM

I contenuti di questo sito, tranne ove espressamente indicato, sono distribuiti con Licenza
Creative Commons Attribuzione 3.0