Palermo. The reporter Elvira Terranova insulted on Twitter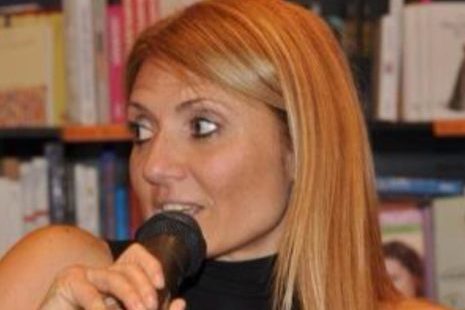 After sharing on social networks an article of hers, published on Adnkronos, the journalist was attacked by an account named Geronimo. Charges have been pressed
"A bitch at the mafia's service": so was defined on January 10, 2017, in a tweet from an account named Geronimo, the journalist of Adnkronos Palermo, Elvira Terranova. It is not yet known to whom the Geronimo account belongs. The insults follow a tweet by Ms Terranova who shared on social networks an article she wrote, and published by Adnkronos on January 9 (read more), in which she told of the withdrawal from the race to the City of Palermo of a M5S candidate mayor. On 13 January 2017, the journalist has reported the facts to the Palermo Postal Police.
"Surely these insults are bad for my profession. Not to me as Elvira, but to the entire category. To work becomes a problem if you can not give an account of an event" the reporter told Ossigeno.
Ms Terranova received solidarity of the President of the Sicilian UNCI, Andrea Tuttoilmondo, of the national vice president of the same association, Leone Zingales, and the Democratic Party provincial secretary, Carmelo Miceli.
THE TWEET AND THE JOURNALIST'S ARTICLE – In the article of 9 January 2017, Terranova gave news of the withdrawal of a candidate of the Movimento 5 Stelle, Tiziana Di Pasquale, from the mayoral race for the city of Palermo, also accompanying it with a long interview. The article reads that Di Pasquale is "very close to the MP Riccardo Nuti, suspended by the M5S and under investigation for a case of false signatures." The reporter then shared the news with a tweet, "M5S: Administratives in Palermo, surprise withdrawal of candidate near Nuti", under which three offensive remarks against the reporter appeared.
So much so that the same Riccardo Nuti intervened on the social platform from his profile and addressed the press agency calling "false" news the political closeness between him and Ms. Di Pasquale.
SOLIDARITY – "That's beyond, way beyond – said Andrea Tuttoilmondo – Once again we find ourselves condemning the reprehensible attitude of those who declare their closeness to the ideals of a specific political area. These episodes, on top of risking to permanently compromise the dialogue between politics and journalism, are the product of the inconsistency of those who, by hiding behind anonymity, use social networks to launch verbal attacks against those who have for a long time professionally carried forward the craft of being a reporter."
For Leone Zingales "now the time has come to suggest to leaders of parties and movements to distance themselves from sympathizers and activists who use insults and threats to hit reporters who only do their job." With the same tone, finally, Carmelo Miceli, according to whom it would be positive that the leaders of all political parties demand "that all their militants remove their mask, and accept their responsibilities."
Ossigeno had already dealt with the journalist in March 2016 (read here), when – along with other colleagues – she was excluded from a meeting with the press of Silvio Berlusconi always in Palermo.
COA – RDM

I contenuti di questo sito, tranne ove espressamente indicato, sono distribuiti con Licenza
Creative Commons Attribuzione 3.0