Quarrata (Prato province). Acquitted after three years blogger sued for 120 articles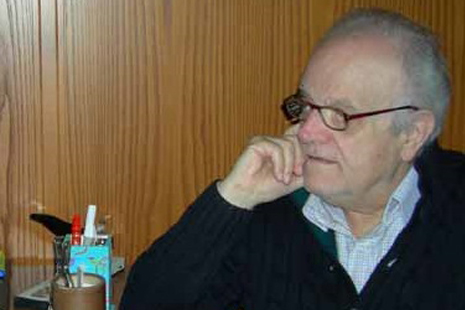 Edoardo Bianchini has performed his job correctly. He had been charged with 120 articles published on the blog Quarrata/news
The fact is not an offense. There has been no act of libel, but merely a legitimate exercise of freedom of the press. With this ruling, issued on Thursday, December 1, 2016, the single judge of the Court of Pistoia, Luca Gaspari, acquitted the journalist Edoardo Bianchini, chief editor of Linee Future, an online newspaper of Pistoia. Bianchini was sued in 2013 by Luigi Egidio Bardelli, a prominent figure in Tuscany in the care sector for the handicapped, since he is president of two care-giving associations. At the base of the lawsuit there are about 120 posts published by the journalist on the Quarrata/news information blog since 2010.
The legal counsel of the opposing party had requested, as compensation for damages to the image, twenty thousand euro for Bardelli and forty thousand for APR / MAIC.
Bardelli had also referred thechief editor of Linee Future to the Order of Journalists, which has filed the proceedings.
Bianchini was sued in 2013 by Bardelli following the publication, on his information blog Quarrata/news, in a long series of articles, about 120, written from 2010 and which reconstructed episodes connected to the two associations chaired by Bardelli in subsequent periods, the AIAS section of Pistoia and the Onlus APR / MAIC (Maria Assunta In Cielo – Mary arisen to the sky, note). The former is particularly criticized by Bianchini because of the management of public money, while the latter shows how the APR despite a ruling by the Court of Rome, which suspended the constitutional deliberations, has continued to receive substantial funding from Tuscany Regional Health System.
"To say that I am pleased with the judge's decision is an understatement: Dr. Gaspari has shown no small ability to listen to and even to grasp the meaning of the meta-language – the journalist told Ossigeno. What is truly worrying, on the other hand, is the behaviour of colleagues and their unacceptable silences". Bianchini reports that local newspapers have not reported the news of his acquittal, which appeared only in the newspaper Linee Future, and which he himself edits.
Ossigeno had already covered Bianchini in October 2015, when the Court of Pistoia ordered the filing of a lawsuit against him by the manager of a sports club (read more).
Massimo Blandini

I contenuti di questo sito, tranne ove espressamente indicato, sono distribuiti con Licenza
Creative Commons Attribuzione 3.0