Campania. Mayor "tries" two articles and announces lawsuit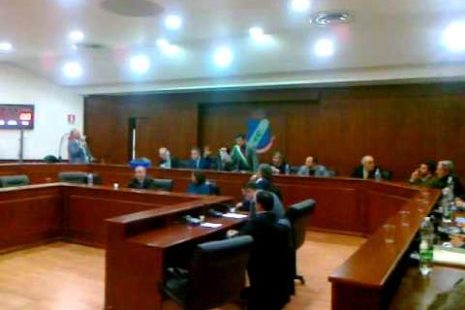 In the city council in S. Giuseppe Vesuviano (Naples): "It's a public pillory" the journalist Francesco Servino protests. For Ossigeno, it is an act of intimidation
Vincenzo Catapano, mayor of the City of San Giuseppe Vesuviano (in the province of Naples), informed the city council that he decided to sue for libel the online newspapers Metropolis and Il Cactus, accused of having damaged the image of the City. The newspapers wrote that the Financial Police is conducting investigations on the regularity of expenditures incurred by the mayor, municipal administrators and employees for travels and external missions.
THE JOURNALIST – Francesco Servino, who lives in San Giuseppe Vesuviano and is the editor in chief of Il Cactus, believes to have been pilloried by the decision to "prosecute" his article during a session of the city council, which was furthermore announced on posters placed all around the city. To lend to this kind of judgment the work of a newspaper and its editorial line, seems to me a very serious gesture", the journalist declared to Ossigeno. "It seemed to me that the mayor's gesture was unusual and exaggerated – the journalist Andrea Ripa, author of article appearen on Metropolis, added – As for the investigation of which we have written about, it will be for the judiciary to clarify."
OSSIGENO shares this assessment and adds that the more this is all the more true being San Giuseppe Vesuviano just a small town. "Usually initiatives of this kind are abandoned – the director of Ossigeno said – precisely so as to avoid issues to acquire a flavour of intimidation and threat, even beyond the intentions. Even more intimidating would be to sue for slander those who have given news on information that has not been denied and is relative to issues that citizens have the right to know about.
THE ARTICLES – The newspapers have reported that the investigation arose from a complaint-lawsuit sent in 2016 to the public prosecutor by city councillor of the opposition Antonio Agostino Ambrosio. The article of Il Cactus has been published on 18 December 2016. That of Metropolis on December 20th.
THE MAYOR – On 30 December, when the City Council has addressed the issue, the mayor said that the missions being debated were necessary. The costs have been contained and regular, he added, ridiculing the journalists' references to branded wine bottles. I am not aware of any judicial inquiry, he said, calling on all directors and employees to respect the confidentiality on public acts, adding that, in his opinion, those newspapers that publish information obtained in violation of secrecy incur the same offense and in that of defamation, for which his office intends to seek compensation, but does'nt know if to go through full trial or a lawsuit.
ASP RDM

I contenuti di questo sito, tranne ove espressamente indicato, sono distribuiti con Licenza
Creative Commons Attribuzione 3.0