Confidentiality denied to non professional, Odg protests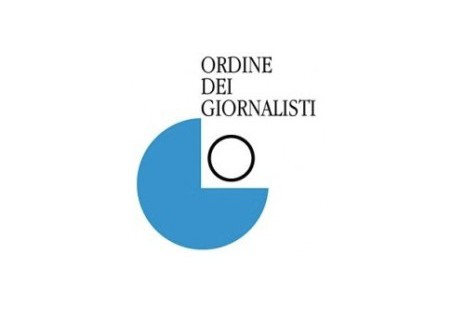 Concern for the prosecutor's pressures on Augusto Mattioli in the trial for the disclosure of confidential material on Monte dei Paschi di Siena
In an official note, the National Order of Journalists has expressed its concern for the pressures exercised on journalist Augusto Mattioli by the prosecutor during a hearing in the trial against the alleged authors of the disclosure of confidential material on the case of Monte dei Paschi di Siena. The judge did not allow the opposition of professional secrecy as Mattioli joined the Order of Journalists in the Register of Non Professionals, while the Criminal Code expressly admits only for "professionals", recorded in a separate register. Below is the full text of the OdG's note.
The National Order of Journalists is concerned by what has happened to the colleague Augusto Mattioli during the third hearing of the trial against the widow of David Rossi, Antonella Tognazzi, and the reporter of the daily Il Fatto Quotidiano, Davide Vecchi, accused of having disclosed confidential material.
Mattioli, heard as a witness, reserved the right not to answer a Prosecutor's question, appealing to professional secrecy. The judge suspended the hearing and after returning to the court room has verbalized that the journalist, being a non-professional, cannot avail himself of said protection by obliging a colleague to disclose the source.
It all happened five days after yet another ruling issued by other Italian courts in Caltanissetta, one that acquitted the two journalists from Enna, Josè Trovato and Giulia Martorana, both non-professionals at the time.
The motivations of the Court of Appeal of Caltanissetta state that for the Order of the journalistic profession there do not exist "qualitative differences between the services rendered by a professional journalist and those made by a non-professional journalist", but only quantitative, that "cannot be held as impediments to a broad interpretation of the rule" on professional secrecy. As such the refusal to reveal their sources was legitimate, even by non-professionals.
What happened in Siena thus violates the rights of citizens to be informed properly and requires Parliament to resolve this long outstanding issue by means of legislation that periodically determines situations that cause confusion.
The issue had been recently regulated in the sense of the full recognition of professional secrecy for non-professionals from a judgment by the Court of Appeal of Caltanissetta, of which just recently the motivation was announced.
ASP

I contenuti di questo sito, tranne ove espressamente indicato, sono distribuiti con Licenza
Creative Commons Attribuzione 3.0
/