Grillo's blog mocks La Repubblica and one of its journalists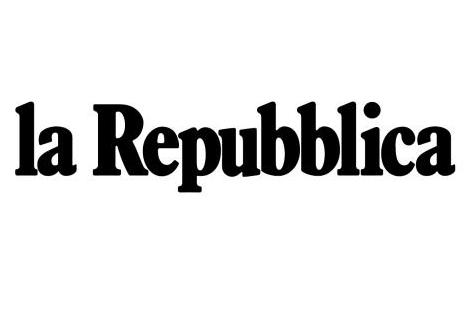 The attack on the columnist Tommaso Ciriaco for venting an alliance between the government the M5S, the Northern League and FDI. The FNSI has protested against sentences from MP Di Battista
"There is a room in the offices of the daily La Repubblica where for some time works have been under way with a precise goal: the defamation of the 5 Stars Movement", is how reads (see here) a post appeared on January 23, 2017 on the blog of the movement a few hours after the publication – on La Repubblica – of an article by the political columnist Tommaso Ciriaco. The journalist – accused of writing an article "full of shit" – had reported of rumors on a hypothetical future ruling governing alliance between the Movement, the League and the right-wing party Fratelli d'Italia (FDI, or Brothers of Italy).The article by Ciriaco has opens: "There's a room in the offices of the Casaleggio Associati lawyers where for some time works have been under way for preparing a change: a government with the Northern League". (read the article)
The post – ironically signed Agenzia Ansia (Anxiety Agency) – is titled "Ciriaco's room" and is illustrated with a photograph of a man sitting on a toilet bowl. Then the attack on the newspaper: "Every article by La Repubblica journalists stems from an assumption: if we tell the truth about the 5 Stars Movement they will rake in even more votes than those they are already raking in despite our lies."
Harsh reactions came from the newsroom of La Repubblica, which defines the offenses as unacceptable: "The attack – a note reads – does not intimidate anyone, of course. But that is no excuse for allowing it to go by unheeded, because the vulgarity and the personal insults go beyond any right to criticize. "
Solidarity with the journalist came even from the Parliamentary Press Association that defines the story "an insult and an attack at the limits of intimidation".
It is not the first time that the 5 Stars Movement rails out against Ciriaco. In 2014, after telling of possible divisions within the M5S, the journalist was accused of "stalking" the Movement. (read)
DI BATTISTA – On 24 January 2017, the FNSI protested against the attack on journalists and the media system by the MP of the M5S Alessandro Di Battista (video), in an impromptu speech to street traders protesting in Piazza Montecitorio against the Bolkestein Directive, an attack to which demonstrators responded by shouting epithets against journalists such as "servants", "let's kill them", "damned", "bastards". Di Battista with an altered voice shouted: "I do not want to put all on the same level, there are excellent journalists", but there are also many committed "to capture and seize the error, dissect a speech to delegitimize the only political force that has never parceled anything in here. The anger that moves you is the same I've been feeling, its four years that we've been suffering everything because we do not want to compromise".
"The crusade of the 5 Stars Movement against freedom of the press and journalists – the FNSI commented – is now verging on incitement to criminal actions. The video with which the MP Alessandro Di Battista harangues the peddlers, inviting them to blame the journalists, goes beyond any form of free expression of thought and reintroduces an unacceptable and dangerous squadrist (i.e. fascist) verbal rhetoric."
RDM – DB

I contenuti di questo sito, tranne ove espressamente indicato, sono distribuiti con Licenza
Creative Commons Attribuzione 3.0