Trapani. Defamation. 80 days of jail to a blogger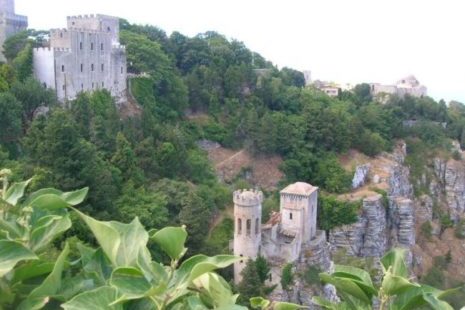 Natale Salvo was sued by the webmaster of the town of Erice. He will have to face a request for damages. The Civil Court has already rejected that of the Municipality for 200.000 euros
For some critical articles on the management of the City of Erice (in the province of Trapani) and on the professional capabilities of the webmaster of the institutional website, the blogger Natale Salvo has had to face two trials, one a criminal one after the webmaster's lawsuit, and the other a civil case since he had been cited by the municipality itself, which asked for two hundred thousand euro in damages.
After six years, the civil court rejected the request for damages from the Municipality. Instead the Criminal Court of Trapani sentenced him to two months and twenty days in prison for libel. The articles were published in the summer of 2010 on the blog Altratrapani. The webmaster accused Natale Salvo of having conducted a smear campaign against him, to discredit his professionalism, and also that he had conducted a hack against the institutional website. The blogger claims innocence and will appeal.
THE CIVIL ACTION – The acquittal for Natale Salvo, accused of defamation by the city, was publishedby the Trapani Civil Court in January 2016. The judge rejected the request for two hundred thousand euro for damages and ordered the Authority to pay 4,880 euro in legal fees. The subject of the citation were three articles published on Altratrapani in July 2010.
For the judge, Mr Salvo had not overstepped the limits of the right to criticize – without ever transcending in tone and content – in all three articles; the first relating to a legal case on possible mismanagement relative to the municipality of Erice for the garbage collection serivce (see article on 4 July 2010); the other two, however, were related to the management mechanisms of the Council and to the advertising style carried on it. (See the article dated July 4, 2010 and July 6, 2010).
THE CRIMINAL CASE – For these last two articles, and for another one published in May 2010 (read), Salvo was sued by a consultant of the City of Erice, in charge of the management of the city's website.
The sentence, issued by the Court Trapani, is dated 26 October 2016. In addition to the two months and twenty days' imprisonment, with suspended sentence, the court sentenced the defendant to pay 1,710 euro in legal fees and damages, deferring parties before the civil court for the determination of the amount.
RDM

I contenuti di questo sito, tranne ove espressamente indicato, sono distribuiti con Licenza
Creative Commons Attribuzione 3.0