Palermo. Films blitz in gypsy camp. Threatened on Facebook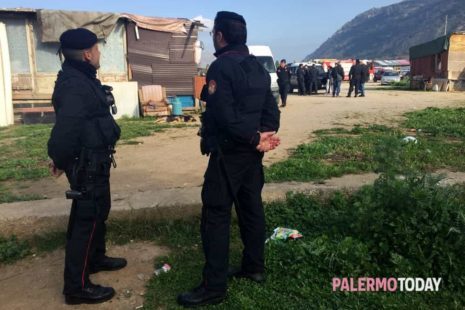 The anonymous user first requested for the removal of the video. Solidarity from Order and UNCI Sicily. Ossigeno: obscure children's faces
The journalist Riccardo Campolo, collaborator of the online newspaper Palermotoday.it, has received death threats and insults on the chat on his Facebook profile. "You're dead, you c**k s****r, you understand? I'll kill you", a user wrote with his identity concealed. On February 17, 2017, Campolo had published an article (read) and a video recording on the inspection carried out by the police in a gypsy camp in Palermo, near the Stadio delle Palme.
The raid ended with the arrest of a fugitive, the seizure of 12 cars, orders of expulsion for 4 illegals and 69 complaints for invasion of land.
Before moving on to threats, the same user had asked the reporter to remove the video showing scenes of the raid of the police and of the boys that tease them. On February 18, 2017 Mr Campolo pressed charges for the threats to the Carabinieri of Palermo.
The reporter received solidarity from many colleagues, the president of the Order of Journalists of Sicily, Riccardo Arena, the President of the UNCI Sicily, Andrea Tuttoilmondo, and the CONSAP police union.
Ossigeno per l'Informazione expressed solidarity with the journalist Riccardo Campolo because it is not possible for anyone to express their dissent and protest with obscenities and threats. At the same time Ossigeno asks the journalist to obscure the faces of the children caught by the camera.
AV ASP

I contenuti di questo sito, tranne ove espressamente indicato, sono distribuiti con Licenza
Creative Commons Attribuzione 3.0