Puglia. 2 reporters blocked and insulted during olive trees eradication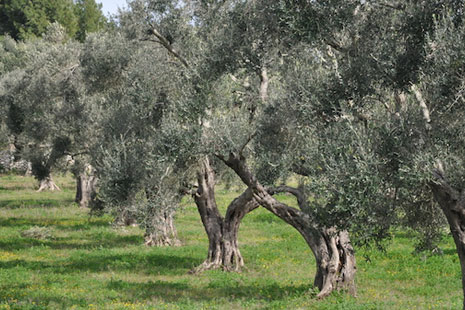 Nino Vinella and Michele Straniero were near Canne. Pressed charges against the man who, after having blocking them, insulted them. Complaint filed
In the area around Barletta, an unidentified man has prevented two journalists to from documenting with video footage the felling of two thousand olive trees in a land where the owners want to plant a vineyard. He did so by blocking their way with a large car. It happened on February 21st on the old road connecting Barletta to Canne. The two journalists are Nino Vinella and Michele Straniero. The former is chief editor of the online newspaper La Gazzetta dell'Archeologo, while the other is a reporter for the TV news service of Telesveva.
As president of the Italian Committee Pro Canne della Battaglia, in the days before Vinella had filed a complaint against unknown persons so as to ascertain the legitimacy of the felling of trees, an initiative that is distorting the agricultural landscape of the area.
The report carried out by Telesveva and signed by Michele Straniero was broadcast on the same day.
After having flanked the car on which Vinella and Straniero were riding, and who were together with another person, the stranger put his car sideways preventing to move on along the public road. Then he came out of the car in a threatening manner and passed on to crying out insults.
Vinella filed a complaint-lawsuit to the Police, strong also of the testimony of his colleague, Mr Straniero. The journalist said that the stranger went away only after the arrival of a local farmer, who was called to the scene by the screams.
The journalists have received solidarity from the Press association of Puglia. "My colleague and I have done our duty. We are journalists and we wanted to denounce an incident that shows how in this area there are actions that go by with impunity, with no control and prevention. Here the landscape has been distorted", Vinella told Ossigeno, referring to the replacement of olive trees with vines planted in a so-called "canopy fashion", that is a semi-industrial cultivation that will bear fruit not before two or three years from now.
COA

I contenuti di questo sito, tranne ove espressamente indicato, sono distribuiti con Licenza
Creative Commons Attribuzione 3.0