Scopelliti was not slandered. Damage Compensation Claim of one million euro rejected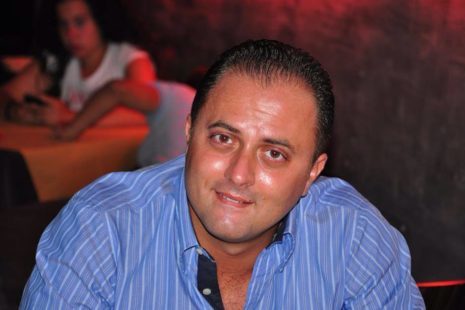 After more than six years, the judge deemed the legal action of the former governor of Calabria against journalists Lucio Musolino and Paolo Pollichieni as "intimidating"
The Court of Reggio Calabria rejected the claim for damages of 1 million euro advanced by the former president of the Calabria Region, Giuseppe Scopelliti, against journalists of Calabria Ora Lucio Musolino and Paolo Pollichieni. After more than six years, on March 16, 2017 the civil judge Patrizia Morabito described the request as "abnormal and disproportionate", to the point of being "intimidating". But in addition she has sentenced Scopelliti to pay about 23,000 euros in legal fees. The two journalists, at the time reporter and chief editor of the newspaper respectively,, had dealt with the judicial inquiry META concerning the interrelationships between the 'Ndrangheta and politics and in their reports, the name of the former president of the region appeared frequently.
Musolino and Pollichieni were cited in the civil action on November 22, 2010 for defamation for articles published on the Calabrian newspaper. Musolino was also cited for his interventions in two episodes of the TV show Annozero broadcast on RAI 2, and the publication of an article on the Facebook profile of another journalist.
For Dr. Morabito, the request of one million euro advanced by Scopelliti is "totally unfounded just by reading the articles, the internet posts and watching to the television statements reported". In addition, it is " with no reference to any parameter of liquidation of damages from defamation currently determined by national law, the size of the claim served to intimidate the recipient."
Quoting and reporting faithfully acts of investigations, judicial orders, repentants' statements, judicial police investigations, prosecutor's indictments, wiretaps – the judge writes – brought to light the "relations and contacts between individuals accused of being part of criminal and business groups and representatives of local institutions, as well as contacts entertained with these same people by Mr Scopelliti himself or others linked by common membership to political parties or functions". The judge in several parts of the judgment therefore considered that the actions of the journalist can not "even remotely be considered slander or with an offensive intent". Basically, Musolino has adhered to a "strict duty" of the press and the right to criticize.
The FNSI has drawn inspiration from this incident to insist on the need to approve rules against frivolous lawsuits, asking the Minister of Justice to intervene.
There have been several occasions when the former governor of Calabria attacked journalists. In 2011 he called reporters who were writing of his legal problems "scoundrels" (read more). In particular, Scopelliti, in an interview in October 2010 published in Calabria Ora, told the chief editor Piero Sansonetti: "There are journalists of your newspaper that know very little of guarantees. For example, Lucio Musolino". Calabria Ora fired Musolino, who was subsequently reinstated by a labor court ruling in March 2011.
RDM

I contenuti di questo sito, tranne ove espressamente indicato, sono distribuiti con Licenza
Creative Commons Attribuzione 3.0