Lecce. Defamation. Gip orders charges for two reporters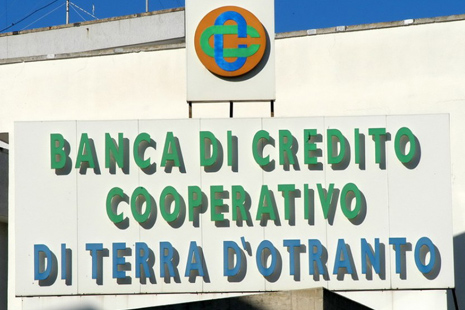 Fabiana Pacella and Stefano Elli were sued by Flavio Ciurlia, president of the BCC of Terre d'Otranto, for an article appeared on Il Sole 24 Ore. Pacella also for one appeared on Formiche.net
The freelance journalists Fabiana Pacella and Stefano Elli were indicted, following a lawsuit by Flavio Ciurlia, president of the BCC of Terre d'Otranto, for an article published on Il Sole 24 Ore relating to the legal proceedings in which the Bank from Terre d 'Otranto is involved. In the same lawsuit, also another article written by Pacella, and published on Formiche.net, was disputed.
The prosecutor had requested the dismissal, but the judge for the preliminary investigations of the Court of Lecce, Cinzia Vergine, took the opposite view, and ordered the prosecutor to formulate the charges for defamation against the two journalists, co-authors of the article published on April 30, 2016 on Il Sole 24 Ore. For Pacella, the prosecution also concerns the report from 18 March 2016, published on Formiche.net, and covering the same topics. The order was sent on 8 March 2017. The prosecution was granted ten days to submit the indictment.
Flavio Ciurlia, president of the Cooperative Credit Bank, considered himslef vilified by the title and text of the article appeared on Il Sole 24 Ore which states that after an intervention by the Bank of Italy and the commissioning, on January 31, 2017 a new board of directors led Flavio Ciurlia at the top of the bank. It also states that on credit on the institution three investigation from 2014 are still hanging, are still in progress, for a total of sixteen notices, and for this reason the Salento bank may be absorbed by the Banca Popolare di Bari.
Fabiana Pacella defends herself pointing out that she has correctly done her job, based on the facts and documentation in her possession, and remembering that – as written in the piece on Il Sole 24 Ore – before publishing, his colleague Elli had repeatedly tried to get in touch with the people involved. The journalist also notes that neither the newspaper nor its chief editor, nor Elli were notified of any act.
As for the article written by Pacella on Formiche.net (read), Ciurlia disputes the use of the term "associates" with reference to the new directors, as if with that word the author wanted to suggest – as can be read in the request for indictment of the magistrate – "the substantial continuity with respect to the old administrative team, in relation to which it was vented, moreover, the hypothesis of crimes such as extortion with mafia methods, fraud and money laundering."
For the judge, "form and content of the articles" are indeed "actually defamatory".
COA

I contenuti di questo sito, tranne ove espressamente indicato, sono distribuiti con Licenza
Creative Commons Attribuzione 3.0