Italy. Journalist condemned to thirty months, risks prison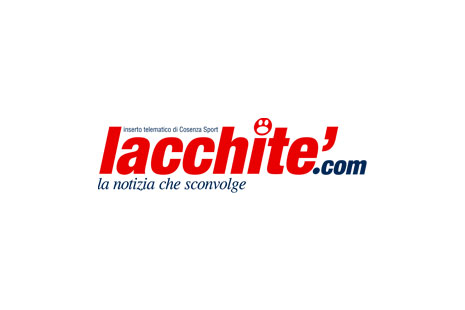 The case of Gabriele Carchidi, chief editor of iacchite.com. Four convictions in court in eight months without conditional suspension of the sentence
Over the last eight months, Gabriele Carchidi, a 52-year-old journalist from Cosenza, chief editor of the online newspaper www.iacchite.com, was convicted by the Tribunal of Cosenza four times, always for libel. In total, two and a half years imprisonment were imposed on him, without the benefit of a conditional sentence. The first eight months sentence was imposed on September 27, 2016. The second, to seven months, on March 29, 2017. The third, to nine months, two days later, on March 31, 2017. The last sentence, to six months of detention, was issued on 10 May 2017, at the end of a trial stemming from a lawsuit by the mayor of the city, Mario Occhiuto.
Due to the accumulation of convictions and the recidivism of the same offense, the journalist is in danger of being jailed, as the judgments proceed, and as happened in 2012 to Alessandro Sallusti, then chief editor of the newspaper Il Giornale (read more).
According to European jurisprudence, Ossigeno considers custodial sentences for libel to be excessive, disproportionate and unfair as they have an intimidating effect on the whole world of journalism. Therefore, the Observatory reports the convictions of Carchidi to jail as an example of the general intimidation effect that the application of the law can exercise on freedom of information, without necessarily sharing the statements for which the journalist was judged nor the manner in which these have been expressed and without entering into the merits of the charges levied and the pronounced verdicts of guilt.
Carchidi has started the activity of the Iacchite' online newspaper in September 2015. Since then, he has received numerous lawsuits for media defamation, which, in addition to those born from his previous journalistic activity at other news headlines, reached 68 (read).
In 2015 he was denounced for stalking by the mayor of Cosenza, who asked for and obtained the seizure of the website hosting the Iacchite' newsletter. The preventive seizure is still in progress. Iacchite' has continued its business on a parallel website.
Iacchite' has many readers because it continually denounces the vices, sins, and griefs of all, but does not enjoy good relations with other press outlets, even because it is continually fighting with local newspapers, accused of being part of the power system and of silencing important news.
Gabriele Carchidi told Ossigeno: "It's clear that they want me in jail. But they will not succeed. I suffered four convictions, two by the same judge, and I denied them. I have appealed and I hope to be absolved. They accuse me of insulting and defaming. But my articles contain documented allegations, of thefts, of delinquents, of things that can not be called by any other name. I tell the facts and they accuse me of insulting people. So yes, if you say 'thief' to someone who's stealing and it means to insult and defame, then it's true. They also tell me that I should moderate the language, but I already do it. 'Two-faced' and 'slimy' are the strongest adjectives I used to define the behavior of certain people who have pressed charges against me. Here in Cosenza my language leaves strong impressions, but it is not stronger and more aggressive than the language used by other newspapers like Libero and Il Fatto Quotidiano. So what do they want? If I'll go to jail, I'll declare myself a political prisoner. But I do not think it will be necessary."
See also
The four sentences against Gabriele Carchidi
In jail for libel. In Italy a new "Sallusti case"
ASP

I contenuti di questo sito, tranne ove espressamente indicato, sono distribuiti con Licenza
Creative Commons Attribuzione 3.0
/