Football: 43 aggressions, threats and lawsuits against bothersome reporters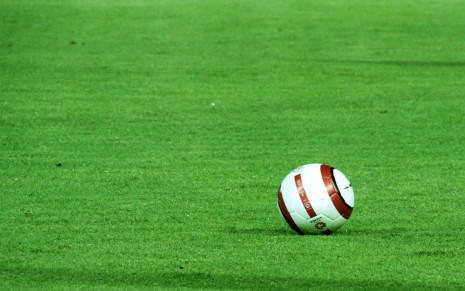 So many cases recorded in two years. Difficult relationships between media and sports. And the Anti-Mafia Commission investigates infiltrations by organized crime
In the football world, the relationship between sports clubs and journalists becomes increasingly difficult due to intimidation and aggression by the fans and quarrels and various obstacles by sports clubs. From March 2015 to December 2016, Ossigeno recorded 43 cases of threat. Sixteen of these have been verbal threats or aggressions, and among them, the episode of a burnt car was recorded while it was parked in the street near a reporter's home. There is the case of an intimidating banner in the stadium. Nine were the lawsuits and seventeen cases of barriers to information through denial of accreditations or ban from press rooms. And there is the singular story of Benevento Calcio who asked for money to give interviews.
The football world is, amongst other things, under the auspices of the Parliamentary Anti-Mafia Commission, which on 26 January 2017 launched the investigation entitled "Mafia and Sport" entrusted to the IX Committee of the bicameral Commission, which deals in particular with the Football world and infiltration by criminal organizations. The investigation has moved on from Juventus's judicial inquiry, of which also Ossigeno reported and is expanding to other major clubs, including Naples.
The acts of intimidation and aggression to journalists come from the most extremist fans and often strike correct and balanced reporters, who are not a priori supporters of the home team. Other acts of intimidation affect the journalists who denounce the fans' intimations and the irregularities of their relations with clubs.
Many are also those citations filed against journalists who speak of financial and corporate problems. In the burst of more grievous allegations, seven journalists are on trial, because of some articles on the Last Bet investigation, regarding presumed bet-rigging. An increasingly frequent retaliation implemented by clubs, large and small, consists in leaving unwanted reporters out of the stands or the press room. In general, the reporters affected are those who, in addition to writing about games, write articles on organizational, economic and financial structures of clubs as well. For those who follow sports as a job, to not be able to attend an event means they can not do their job. The economic damage is obvious, especially for freelancers, who are the majority.
In a recent interview with Ossigeno, Luigi Ferrajolo, president of the Union of the Sports Press (USSI), stressed that many threats come from violent fans, "but the most numerous – they said – come from sports club executives that hinder work of reporters who they don't like, of journalists who do not sing the praises of their team", and concluded with a wish: "everyone should commit themselves more to remove from Italian football all the poison that's there".
GM

I contenuti di questo sito, tranne ove espressamente indicato, sono distribuiti con Licenza
Creative Commons Attribuzione 3.0