Italy. The most dangerous news by Ossigeno. February 2017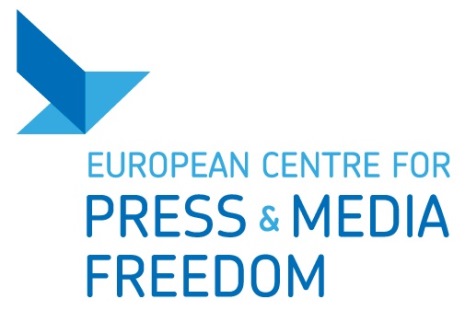 This monthly review of acts of intimidation in Italy is produced by Ossigeno per l'Informazione for the European Center for Press and Media Freedom of Leipzig (ECPMF), with the support of the European Union
Key events during the monitored period
Monitoring: verified 107 cases of probable threats, 26 deemed credible
In February 2017, Ossigeno per l'Informazione has verified 107 warnings about cases of probable threats, acts of intimidation and abuse that took place in Italy against journalists, bloggers and other media workers.
After thorough testing, the Observatory has deemed credible 26 episodes against as many media professionals. The Observatory has documented these episodes, made them public and added the names of the threatened to its Table of victims of serious violations of freedom of expression and the press. This table, which is available online (see) lists 3137 names, 52 of which were added during the first 59 days of 2017.
The cases of intimidation against journalists and information operators are:
Augusto Mattioli (see); Giulia Serra (see); Pierfrancesco Citriniti (see); Riccardo Campolo (see); Francesco Servino, Andrea Ripa (see); Stefania De Cristofaro (see); Alessandro Migliaccio, Dino Giarrusso (see); Marilena Natale (see); Stefano Montone (see); Franco Oddo, Marina De Michele (see); Stefania Limiti (see); Emiliano Fittipaldi (see); Gaetano Pedullà, Sergio Patti, editore (see); Luca Abete (see); Maurizio Pistocchi (see); Paolo Ziliano, Antonio Padellaro (see); Alida Amico (see); Giuseppe Ferlicca (see); Natale Salvo (see); Giuseppe Tallino (see).
They are 20 men and 6 women.
The methods of intimidation, according to the Ossigeno classification method, fall into the following types: Frivolous defamation lawsuit (4), Physical attack (4), Damage to property and personal effects or work instruments (1), Obstacle to freedom of information (3), Death threat (1), Threat through Facebook or other social network (2); Indictment for refusing to reveal the sources of news (2); Insult (2); Specious civil lawsuit (4), Abuse of legal process (2), Verbal warning in presence of 3rd party (1).
News: produced 58 original news
As such, Ossigeno has published in Italian 58 original news (threats&abuses, comments, the Observatory's activities, news from international partners). 24 of them were published also in English. These data were summarized in 7 weekly newsletters which has seen 4 editions in Italian and 3 in English.
Moreover, most relevant news were forwarded by 3 press releases.
Social network dissemination
This month Ossigeno made 83 posts, with originated 108 'like' and an average of 17.000 views per day on its Fb's account. On Twitter, Ossigeno produced 74 'tweet', with 41.600 views, 20 mentions and 23 new 'followers'.
For the event "El gran silencio" in Madrid, Universidad Complutense, 23th March 2017: 8 news in Italian on our website, translated into three languages: French, Spanish, English; 12 posts (390 views for each on the web site and 2104 views on Facebook, 28 posts and 4.000 views on Twitter.
Top Facts (Threats and more)
From Friday, February 10, 2017 the journalist Marilena Natale, who lives in Aversa (in the province of Caserta), was put under police protection by a decision of the Prefect of Caserta: it was observed in phone taps that her life is in danger due to unspecified threats from the Casalesi clans of the Camorra (See).
The National Order of Journalists has expressed its concern for the pressures exercised on journalist Augusto Mattioli by the prosecutor during a hearing in the trial against the alleged authors of the disclosure of confidential material on the case of Monte dei Paschi di Siena. The judge did not allow the opposition of professional secrecy as Mattioli joined the Order of Journalists in the Register of Non-professionals, while the Criminal Code expressly admits only for Professionals, recorded in a separate register. Later the prosecutor stated that the reporter had already revealed the source and the judge only asked him to confirm what the content of judicial documents (See).
On February 6, 2017, the journalist Stefania Limiti received a notice of closure of the preliminary investigation by prosecutors in Rome in which she is questioned for the offense of misrepresentation of declarations by the prosecutor of Caltanissetta. Two years before, during an interrogation, Limiti had refused to disclose to magistrates the identity of a person interviewed by her as a source in an investigative book (See).
The journalists Franco Oddo and Marina De Michele have been warned by the lawyer  of Maurizio Musco, magistrate of Syracuse (Sicily) to pay immediately five (5) million euro by way of compensation for damages for defamation for articles on the magistrate's office. They refused to pay and they also sent a complaint on Musco and his lawyer to the Supreme Council of the Judiciary of Catania and to the Prosecutor of Syracuse (See).
The Court of Appeal of Caltanissetta – judging about Martorana-Trovato case – states that between professional and non-professional journalists there are no qualitative differences and therefore the norm of the Code that textually recognizes professional secrecy only to professionals should be interpreted broadly (See).
The Court of Bologna sentenced to 26 years Nicola Femia, author of threats against the journalist Giovanni Tizian. The Court has acknowledged the responsibility for the hypothesized violence against the journalist and the use of a mafia method: in 2011 Femia had talked in a telephone call with a person who hypothesised of "shooting him in the mouth", to prevent Tizian from writing other articles about them (See).
All the threats
Palermo. Films blitz in gypsy camp. Threatened on Facebook
Rome. Smacks to the face of director of tv show Gazebo while filming taxi drivers
Blogger threatened with lawsuit removes article, then thinks twice
Professional secret recognized to non-professionals. The motivation
Campania. Mayor "tries" two articles and announces lawsuit
Brindisi. Journalist's car tires slashed
Naples. Police protection tackles reporter. Crocetta: it's not true
Camorra. Police protection to Marilena Natale for threats from the Casalesi
Magistrate to La Civetta: 5 million or i'll bring you to court
Journalist investigated for book on the mafia. She hasn't disclosed her source
Defamation. Enel asks 400k euro to lanotiziagiornale.it
Striscia la Notizia. Luca Abete attacked by car dealer
Football. "Bastards". Banner and six thousand signatures against journalist Pistocchi
Football player presses charges against Il Fatto Quotidiano. Supreme court: there is the right to criticize
Defamation. The fact does not exist. Journalist acquitted after six years
Viterbo. Tusciaweb reporter offended in city council
Trapani. Defamation. 80 days of jail to a blogger
Rejected after 11 years a request for damages of 260k euro
Grillo's blog mocks La Repubblica and one of its journalists
Caserta. Accused threatens reporter after hearing
Other Important News
Bologna. Sentenced to 26 years author of threats against Giovanni Tizian
Caltanissetta. Professional secret recognized to non-professionals. The motivation
MF

I contenuti di questo sito, tranne ove espressamente indicato, sono distribuiti con Licenza
Creative Commons Attribuzione 3.0
/