Italy. The most dangerous news by Ossigeno. March 2017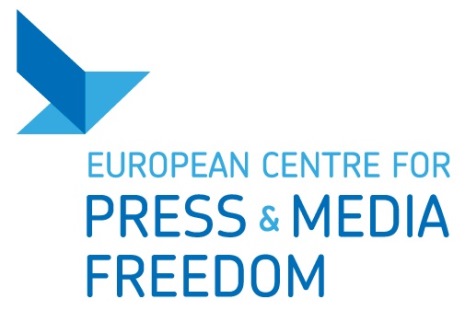 This monthly review of acts of intimidation in Italy is produced by Ossigeno per l'Informazione for the European Center for Press and Media Freedom of Leipzig (ECPMF), with the support of the European Union
Key events during the monitored period
Monitoring: verified cases of probable threats, deemed credible
In March 2017, Ossigeno per l'Informazione has verified 165 warnings about cases of probable threats, acts of intimidation and abuse that took place in Italy against journalists, bloggers and other media workers.
After thorough testing, the Observatory has deemed 19 credible episodes against 38 media professionals (20 men, 6 women and 12 n/a). The Observatory has documented these episodes, made them public and added the names of the threatened to its Table     of victims of serious violations of freedom of expression and the press. This table, which is available online (see) lists 3180 names, 95 of which were added during the first 90 days of 2017.
The cases of intimidation against journalists and information operators are: Emilio Casalini, Raffaele Manco; Claudia Aldi; Massimiliano Scagliarini, Giuseppe De Tomaso; Irene Buscemi; Stefano Andreone; Marco Ferri; Lucio Musolino, Paolo Pollichieni; Carlo Tecce, Andrea Gianbartolomei; Stefania Congedo, Roberta Riccardi; Paolo Berizzi; journalists in Bologna; Marilù Mastrogiovanni; Marco Travaglio, Antonio Padellaro; Raffaella Fanelli; Luca Abete, videoperatori; Giulia Serra; Paolo Borrometi; Nino Vinella, Michele Straniero; La Repubblica editorial staff.
The methods of intimidation, according to the Ossigeno classification method, fall into the following types:
Abuse of legal process (2), Physical attack (3), Serious attack (4), Threat through Facebook or other social network (2), House fire or car fire (3), Insult (2), Threatening letter or other written threat (1), Personal threat (2), Frivolous defamation lawsuit (11), Specious civil lawsuit  (3),  Banner or graffiti threat (5).
News: produced 166 original news
As such, Ossigeno has published in italian 166 original news (threats&abuses, comments, the Observatory's activities, news from international partners) including 83 in Italian, 58 in English, 17 in Espanol and 8 in Francais. Between them 19 in Italian and 16 in English were related to cases of threat or abuse probed true from Ossigeno staff. Moreover Ossigeno produced 13 weekly newsletter (6 in Italian, 5 in English and 2 in Spanish).
Social network dissemination
This month Ossigeno made 183 posts, with originated 100 'like' and 2.000 views for posts on its Fb's account. On Twitter, Ossigeno produced 131 'tweet', with 43.600 views, 1313 visits, 39 notices and 31 new 'followers'.
Top Facts (Threats and more)
In a note published on March 19th, the Newsroom Committee of the la Repubblica announced that the provincial committee for order and public safety had taken a safety and supervision measure for the journalist Paolo Berizzi, threatened by far right groups and neo-Nazi fringe. The measure, the statement said, was adopted in response to "repeated threats received via web, culminating a few nights ago with a serious act of intimidation" (see).
Two journalists, Nino Vinella and Michele Straniero, were prevented by an unidentified man from documenting with video footage the felling of two thousand olive trees in a land where the owners want to plant a vineyard. He did so by blocking their way with a large car. It happened in Puglia region on February 21st (see).
In the same region, on March 20 2017 the journalist Stefania Congedo and the cameraman Roberto Riccardi of TgNorba were attacked by a young man during a live broadcast. The crew was documenting the protests of a group of demonstrators against the preliminary work for the construction of micro-tunnels for the TAP the pipeline (see).
Another aggression has targeted the envoy of Striscia la Notizia Luca Abete and his camera crew. A group of street vendors attacked them on March 12th 2017 in Caserta, when Abete and his crew were roaming among the market stalls filming the goods on display and explaining that they were counterfeit products (see).
On 14th March, after a series of offensive and threatening comments on the journalist Marilù Mastrogiovanni – who published on the Facebook page of Il Tacco d'Italia, newspaper which she edits herself, an article about the infiltration of the Sacra Corona Unita in the municipality of Casarano (in the province of Lecce) and in the Lower Salento – the city councilor in Casarano Gigi Loris Stefàno resigned. On the same evening of the threats, the Prefecture ordered the journalist's house to be placed under surveillance (see).
After an article about a disciplinary investigation for alleged links within hooligan groups between their leaders and criminals, Juventus Football Club had threatened a lawsuit against the newspaper Il Fatto Quotidiano (see). Nowadays the president and other people of Juventus are on trial for this story.
On 15 March 2017 the editor-in-chief (Marco Travaglio) and the previous one (Antonio Padellaro) of the same newspaper, were acquitted after ten years by the Court of Appeal from a criminal prosecution for libel promoted by the Rai Uno Director Fabrizio Del Noce for an article published in their previous newspaper l'Unità on 11th May 2007 (see).
The Supreme Court recjted the appeal by Silvio Berlusconi against the British weekly The Economist for the article published on April 26 2001 in which a negative opinion on the suitability of the leader of the centre right to cover the role of prime minister was vented. For the judges, the article was not defamatory (see).
The Court of Reggio Calabria rejected the claim for damages of 1 million euro advanced by the former president of the Calabria Region, Giuseppe Scopelliti, against journalists of Calabria Ora Lucio Musolino and Paolo Pollichieni. After more than six years, on March 16 2017 the judge the request as "abnormal and disproportionate", to the point of being "intimidating". But in addition she has sentenced Scopelliti to pay about 23,000 euros in legal fees (see).
The blogger Daniele Brunetti, sued by the Mayor of Portovenere (La Spezia) on charges of aggravated defamation, was acquitted on February 20 2017. He had the assistance of Ossigeno's Legal Office. He told his story and what he felt in a poston Ossigeno's website (see).
All the threats
Acquitted blogger Brunetti defended by Ossigeno. "My calvary"
Facebook. Sexist insults against reporter of Unione Sarda by mayor and former mayor
M5s counselor from Biella presses charges against over 700 people
16 years after "Berlusconi unfit". The Economist was correct
Viterbo, calciodellaTuscia.it. Intimidating text to reporter
Nuoro. Tells of inefficiencies in public nursery, city council files complaint
Puglia. 2 reporters blocked and insulted during olive trees eradication
Defamation. Journalist sued for an interview on "Black Plots"
Luca Abete of Striscia la Notizia attacked by unlicensed street vendors
Casarano. Councillor threatens Marilù and then steps down
Journalists. Travaglio acquitted after 10 years from Del Noce lawsuit (Rai1)
Bologna. Banners at the stadium against journalists
Juventus to sports justice for infiltrations in the fan base
Melendugno (Lecce). Tgnorba crew attacked by demonstrator
Threats from the extreme right. Protection for journalist of la Repubblica
Scopelliti was not slandered. Damage Compensation Claim of one million euro rejected
Alatri (Frosinone). Morganti murder, Tagadà reporter attacked
Defamation. Claudia Aldi acquitted, says "Thank You" to Ossigeno
Parentopoli. The Court of Bari sends complaint against the Gazzetta to the archives
Cardito (Naples). Freelance journalist beaten in a bar
Marche region. Arson attack against the headquarters of Fano tv
Other Important News
The Ossigeno panel in the high school Margherita di Savoia in Rome
#bastabufale (#stopfakenews). Ossigeno signs appeal by Laura Boldrini
8th of march. Ossigeno counts 103 women journalists threatened in 2016
Defamation. Ossigeno's legal desk: european rules to be applied
If from faucet something else comes out other than water
What to we do if the White House discriminates against journalists?
Three lawsuits withdrawn: the lesson of "fair play"
The temptation for new gags is rising. Stop from the Italian National Federation of Journalists (Fnsi). Ossigeno's comment
Defamation. From Calabria a judgment with a european reach
Italy and Spain. Freedom and censorship. A deafening silence
Press freedom. The international classifications are misleading
Threats to journalists blindfold readers
Universities must train monitors to observe violations of press freedom
The "eyeglasses" of Ossigeno to see hidden censorship
Threatened journalists. Create monitoring agencies in every country
Threatened journalists. To defend them names and facts need to be published.
Newspapers could do more to help threatened journalists
Ossigeno's Censorship Detector can also work in Spain
Leggi in Italiano

I contenuti di questo sito, tranne ove espressamente indicato, sono distribuiti con Licenza
Creative Commons Attribuzione 3.0
/