To jail for libel. In Cosenza a new "Sallusti case"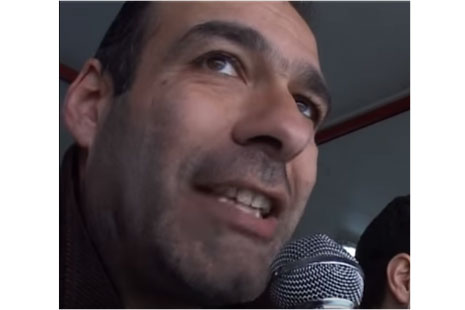 If the condemnations against Gabriele Carchidi, chief editor of iacchite.com, will not be canceled, the journalist will end in jail, as happened in 2012 to the chief editor of Il Giornale
The journalist from Cosenza Gabriele Carchidi is likely to have to pay a prison sentence. If that happens, Italy will again be subjected to the pillory as happened in 2012, following the arrest of Alessandro Sallusti: our country was designated as one of the Western countries that least respects press freedom.
The chief editor of the online newspaper www.iacchite.com was hit by four first-instance convictions for press defamation, within eight months, totaling a two-and-a-half-year imprisonment sentence without the conditional sentence penalty benefit.
The journalist is assisted by lawyer Nicola Mondelli. He did not end up in jail because he appealed and expects the Court to pronounce on each of the four convictions. But what will happen if these convictions are not canceled? And if in the meantime other similar sentences will be pronounced? It will produce a new "Sallusti case". Or will something worse happen, given Italy's relapse?
In the fall of 2012, the imprisonment of journalist Alessandro Sallusti became enforceable due to a series of convictions for defamation that became definitive.
Since imprisonment for journalists guilty of defamation is typical of authoritarian regimes that, by punishing a single media player, intimidate all journalists who criticize power, thus limiting the freedom of information, arresting the Italian reporter caused a scandal of international proportions. That wave of reproach against Italian justice was stopped by a measure of clemency by the President of the Republic Giorgio Napolitano, who converted the imprisonment sentence to a fine and at the same time urged Parliament to repeal once and for all the sentence of imprisonment for these crimes, as the major international organizations have long required.
More than four years have passed since then and no legislative decision has yet been adopted. Carchidi's procedural events confirm that President Napolitano's appeal has fallen into the void. Yet, from 2012, Parliament is discussing a bill that will repeal the prison sentence for this offense, leaving the fine as the only punishment. This proposal has been voted and approved three times in different formulations, but not yet in the final version. The bill stands idle in the Senate in the fourth reading and can not go ahead with a lack of political will: because some sectors of Parliament would want to counterbalance these and other positive innovations provided for by measures that would reintroduce abolished restrictions in another form.
Perhaps the Carchidi case will disrupt this stalemate. The convictions imposed on this journalist say in the most resonant way that in Italy the punishment of imprisonment continues to be irretrievably used on defamers (a crime largely committed by journalists and not always with a clear intent to harm, as the law prescribes). The Carchidi case says that this is still happening today in a free Italy, despite all the commitments, and despite European case law which provides prison sentences only to cases where defamation is manifested in the form of incitement to hatred or violence and, in other cases, is always considered disproportionate, excessive, as a means to exemplify a general chilling effect on the exercise of freedom of the press. Can we do something right now? Or do we want to wait for a campaign of accusations like the one that invested Italy five years ago in forcing our hand? Certainly, we can not pretend not to see the avalanche of condemnations that is about to come and that will force us to answer these questions.
See also
Italy. Journalist condemned to thirty months, risks prison
The four sentences against Gabriele Carchidi
ASP

I contenuti di questo sito, tranne ove espressamente indicato, sono distribuiti con Licenza
Creative Commons Attribuzione 3.0
/