Italy. The most dangerous news by Ossigeno. May 2017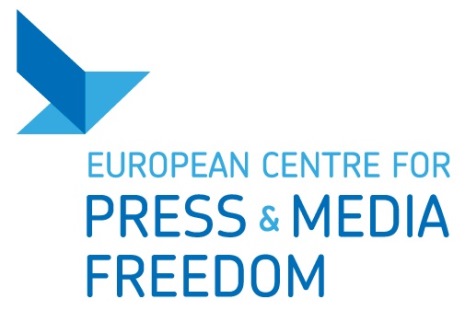 This monthly review of acts of intimidation in Italy is produced by Ossigeno per l'Informazione for the European Center for Press and Media Freedom of Leipzig (ECPMF), with the support of the European Union
Monitoring: verified cases of probable threats, deemed credible
In May 2017, Ossigeno per l'Informazione has verified 68 warnings about cases of probable threats, acts of intimidation and abuse that took place in Italy against journalists, bloggers and other media workers.
After thorough testing, the Observatory has deemed credible 17 episodes out of them that damaged  22 media professionals. The Observatory has documented these episodes, made them public and added the names of the threatened to its Table of victims of serious violations of freedom of expression and the press. This table, which is available online (see) lists 3224 names, 139 of which were added during the first 151 days of 2017.
The cases of intimidation against journalists and information operators are: Antonello Norscia; Antonio Loconte; Antonio Sbraga; Francesca Musacchio + photojournalist; Davide Speranza; Leonardo Parata, Marco Di Fabio; Matteo Bernardini; Antonio Passanese; Attilio Bolzoni; Franco Abruzzo; Gabriele Carchidi; Fabio Postiglione; Gaetano Ferraro; Francesca Parisella + one cameraman; Lidia De Angelis, Christian De Angelis, Renato De Angelis; Letizia Tassinari; Claudia Cernigoi.
The methods of intimidation, according to the Ossigeno classification method, fall into the following types:
Threat through Facebook or other social network (2), Banner or graffiti threat (1), Physical attack (7), Abuse of legal process (1), Hackers attack (1), Frivolous defamation lawsuit (1), Insult (2), Discrimination and arbitrary exclusion (3), Verbal warning in presence of 3rd party (2), Personal threat (1), Threatening phone call (1).
News. Produced 86 original news
As such, Ossigeno has published 86 original news of incidents including 65 in Italian, 21 in English. These data were summarized in 6 weeekly newsletters which has seen 3 editions in Italian and 3 in English.
Social network dissemination
In this month Ossigeno made 137 posts, +53 like and 1.085 views for posts on Fb; 55 tweet, 34.600 views, 914 visits, 14 notices and 1.791 new followers on Twitter.
For the event "World Press Freedom Day" (Rome, 3th May 2017): 21 news on our website, 24 posts on Facebook (500 views for post), 1935 views for the video live on Facebook; 35 tweets, 8362 views on Twitter.
Top Facts, threats and more, day by day

PRISON – In less than a year Gabriele Carchidi, a 52-year-old journalist from Cosenza, chief editor of the online newspaper www.iacchite.com, was convicted by the Tribunal of Cosenza four times, always for libel. In total, two and a half years imprisonment were imposed on him, without the benefit of a conditional sentence. Carchidi is likely to have to pay a prison sentence. If that happens, Italy will again be subjected to the pillory as happened in 2012, following the arrest of Alessandro Sallusti. This case was inserted as an alert of Level 2 on the "Platform to promote the protection of journalism and safety of journalists" hosted by the Council of Europe (read).
SUPREME COURT – An important judgement show that there is no need for a material damage to have occurred in order to commit the offense of threat. Rather it is sufficient that "fear is induced in the passive subject, limiting the sphere of moral liberty": with this reasoning the italian Supreme Court confirmed a 100 euro fine and 300 euro of legal fees to the author of a telephone threat to Antonello Norscia, lawyer and journalist, collaborator of La Gazzetta del Mezzogiorno.
BARI – Recently Ossigeno told many episodes of aggressions and insults: on 20th April in Bari an abusive parking valet threatened the journalist Antonio Loconte, chief editor of ilquotidianoitaliano.com, who asked him about his abusive activity.
PAGANI – On April 23th in Pagani (in the province of Salerno), the journalist Davide Speranza, a contributor to the daily newspaper La Città, was beaten by a hairdresser – that accused the reporter of not faithfully reporting his thoughts in a previous article about his story as craftsman in a difficult neighborhood – and ended up in the hospital.
FIRENZE – On 25th April the journalist Antonio Passanese, contributor for Corriere Fiorentino, was insulted, during a parade of antifascist group, by some demonstrators.
TRIESTE – On the same day the journalist Claudia Cernigoi was insulted on a Facebook page for having published on his own billboard a photo showing the mayor of Trieste Roberto Dipiazza and on the background a Slovenian flag with the red star waving, symbol of Slovenian partisans of the Second World War. Doing so, the journalist had ironically commented on a recent motion by the City Council of Trieste that banned the exhibition of that flag during the events of the upcoming First of May (Labour Day).
AVERSA – On the same day too journalists Lidia and Christian De Angelis, along with their father, Renato, retired journalist, were attacked and threatened with death by a group of about fifteen people near the municipal villa of Aversa, in the province of Caserta. "We asked what article were they protesting about, but we did not have any answer. They just told us to stop writing", journalists told.
TUSCANY – "No names, no surnames" followed by a bunch of heavy sexist insults against the reporter of the online newspaper Tgregione.it Letizia Tassinari: this writings appeared on two walls of the city of Viareggio on April 29, 2017.
ROME – On May 3, 2017, a crew of the TV show Matrix was attacked outside the Termini station, where they were documenting the conditions in which immigrants spend the night.
NAPLES – "Terrorist Journalists": this and other insults have appeared on some Facebook profiles on May 5, 2017 as comments to a video showing the tribute of some inhabitants of the Traiano River in Naples to Fortunato Sorianiello, son of the boss of the Camorra Alfredo, killed in 2014. The film was republished by the Corriere del Mezzogiorno on their site, along with an article by the contributor Fabio Postiglione, who explained what was happening.
PALERMO – On 7 May 2017, in Monreale (near Palermo), Gaetano Ferraro, reporter for Filodirettomonreale, as he was documenting an incident between a three-wheeled vehicle carrying tourists and a car, was attacked by two person, probably related to one of the involved.
ROME – On May 19 the collaborator of Il Tempo Francesca Mustacchio and a photographer that was with her, were surrounded and verbally assaulted by a group of Bengali citizens outside an abusive mosque in Rome.
VICENZA  – Many episodes show how easy is for politicians, judges and others public figures to threat the journalists: in Vicenza, on April 13, 2017, the Public Attorney of the Republic Antonino Cappelleri, during a meeting in his office with some reporters, asked the journalist Matteo Bernardini (Giornale di Vicenza) to leave the room as he did not like his presence.
ROME – In Rome, on May 16, 2017, the video operator Leonardo Parata and his collaborator Marco Di Fabio were unable to attend a press conference of members of the Alternativa Popolare political movement. The two had asked for accreditation on behalf of the news and satire TV show Gazebo (broadcasted on RAI 3).
ROME- On May 17, 2017, the President of the Lazio Region, Nicola Zingaretti, during an inauguration ceremony, in Subiaco, near Rome, insulted to journalist Antonio Sbraga, collaborator of Il Tempo, who repeatedly asked him to answer a question about the failure to comply with some of the commitments made under the "Programming Document on Extraordinary Investment 2016-2018".
ROME – Moreover, the Antiracket Italian Federation (FAI) has instructed its lawyers to promote civil and criminal legal actions in order to defend its reputation after an article by the journalist Attilio Bolzoni (published in the newspaper La Repubblica), describing the allocation of €13 millions from a national plan administered by the Ministry of the Interior to various associations.
MILAN – Finally, between Saturday, May 6, and Monday, May 8, 2017, the website www.francoabruzzo.com, which hosts a news bulletin on journalism in Italy, was made inaccessible by 14 attacks from unknown hackers who replaced the original homepage with a fake that qualified the site as deceptive and dangerous.
All the threats
Aggressions and threats. Three cases in Rome, Salerno and Bari
Journalist Corriere Fiorentino insulted on 25th April parade
Insults on Facebook: two cases in Naples and Trieste
Italy. Journalist condemned to thirty months, risks prison | To jail for libel. In Cosenza a new "Sallusti case"
"They won't shut me up", Franco Abruzzo says following a hacker attack
Puglia. Supreme court confirms condemnation of author of threats against reporter
"Are you bothered?" President Lazio Region insults reporter of Il Tempo
In Vicenza and Rome reporters excluded from press conferences
Six journalists attacked between Campania, Lazio and Sicily
The Antiracket Federation announces lawsuit against Bolzoni
Viareggio. Offensive murals against Tgregione.it reporter
Other Important News
Football: 43 aggressions, threats and lawsuits against bothersome reporters
Gaeta. Arson attack against the car of Federica Angeli's lawyer
Anguillara (Rome). Memory panel to the city library
Reckless lawsuits. Senator Filippin, imperative to stop them and there is an agreement
MF

I contenuti di questo sito, tranne ove espressamente indicato, sono distribuiti con Licenza
Creative Commons Attribuzione 3.0
/