Naples. Journalist denounces stalking but does not receive protection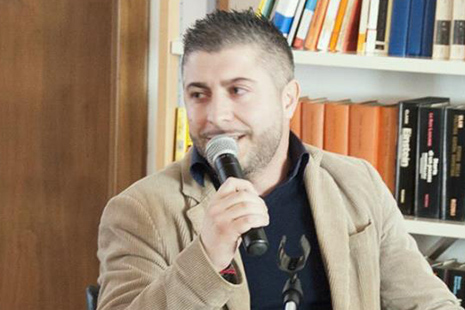 Gennaro Del Giudice (Cronaca Flegrea) denounced five death threats from a man wanting the publishing of articles about him
The journalist Gennaro Del Giudice, chief editor of the online news outlet Cronaca Flegrea, made known on his Facebook profile page on July 2, 2017, how for four months he has been the target of insults and phone calls by a known man who has been asking him with insistence to publish news on a story that injures him personally. The man believes to be a victim of an abuse of power by the heads of the company in which he worked. His insistence on the journalist has turned into a persecution.
The man proved to know well the movements of the reporter and of his family, using this information to threaten him. "I'm gonna burn you," "I'm gonna tear your eyes out," "I'll follow you" is the content of the intimidating messages that Del Giudice receives, not just on the phone but on Facebook and via email too.
Del Giudice filed five complaints with the Carabinieri of Pozzuoli (in the province of Naples). The first dates back to 1 April 2017; the last to July the 3rd. Repeated complaints do not seem to have resulted in any decision or intervention by those in charge of personal security. On July 2, Del Giudice wrote on Facebook: "Unfortunately, law enforcement, magistrates, have their hands tied. Paradoxically, for them to act, he must do something to me first. Because thousands of phone calls received in four months, death threats, insults, are not enough. Maybe I just have to be found with my head smashed somewhere (hopefully not by my daughter) to allow the Law to step in."
On May 4, 2017, the journalist had to go to Giugliano's Emergency Room where doctors found him in a "state of anxiety".
Del Giudice received solidarity from the Order of Campania, the Campania Trade Union and the Flegrean Press Association, who, they assure, "will do everything to ensure maximum protection" for him and his family (read more).
The story has its roots in 2013 when the man first contacted the journalist through office email. Until March 2017, Del Giudice explained, the man sporadically sent intimidating e-mails to the editorial board and merely commented on the articles on Cronaca Felgreain in an offensive manner, using the Facebook page of the news outlet. For the last four months, on top of the Facebook posts, also phone calls at any time of the day and night have started invading his space.
Ossigeno had already been involved with Del Giudice. In 2012 he ended up in court for direct defamation for publishing a statement by the police about the seizure of an abusive property (read); in 2015he had been the victim of an act of vandalism and had received insults on Facebook from the relatives of some of the arrested (read).
RDM

I contenuti di questo sito, tranne ove espressamente indicato, sono distribuiti con Licenza
Creative Commons Attribuzione 3.0
/