'Ndrangheta. "I must carve his eyes out". Anger against reporter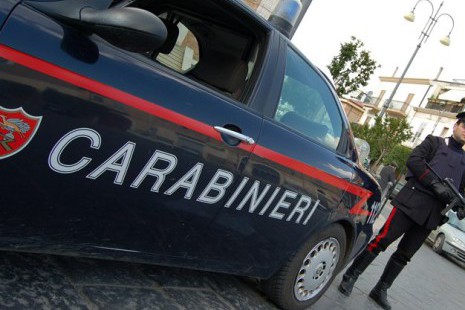 Threats against the journalist Ilario Filippone from Locri referenced in the Ordinance of the Prosecutor's Office that on July 4th arrested the author and other 115 people
"On the soul of my uncle, may my sister Natalia die, I must grab him and I must carve his eyes out with the screwdriver!" So Domenico Zucco, one of the 116 arrested on July 4, 2017 for complicity with clans of the Locri area, would have said referring to journalist Ilario Filippone.
The reporter from Locri had annoyed him with some articles and Zucco had told about him to a cousin. It had happened in December 2014 but the matter became public only now, after the arrests of 4 July because the transcript of the telephone wiretap is contained in the arrest warrant issued by the Procurator's Office of Reggio Calabria. With this investigation, dubbed "Mandamento Jonico", "the leaders of all the major 'ndrangheta families in the Mandamento Jonico (Ionian coast) are have been hit" said chief prosecutor Federico Cafiero De Raho (read).
Zucco was resentful for an article by Filippone. On December 18, 2014, on the newspaper Cronache del Garantista, the journalist publicly denounced that Zucco and his relatives had illegally occupied the football field owned by the City of Locri, in the town of Licino, so that they could graze their horses. Filipino had learned the fact by a woman who told him that the filed had cost 200,000 euros to the public purse.
The threatening phrase by Domenico Zucco was reported by his cousin Giuseppe who, in a wiretapped conversation, speaks to a collaborator of the company owned by Vincenzo Cataldo. Giuseppe Zucco describes Domenico's resentment and his intention to act against the journalist even through legal ways.
From the telephone wiretap, contained in the ordinance, it is also apparent that Francesco Cataldo, chief of the homonymous clan, although not mentioned in the article, would have contacted his lawyer to sue Filippone, "guilty of having mentioned the Cataldo clan in a newspaper article with his signature". The lawyer, however, had advised him against a lawsuits: this would have meant admitting his responsibilities to the affair.
For his investigations, Filippone has already been the victim of acts of intimidation: in 2012 unknown persons set fire to his car (read more).
RDM

I contenuti di questo sito, tranne ove espressamente indicato, sono distribuiti con Licenza
Creative Commons Attribuzione 3.0
/