Mafia. Where does the money come from? Reporter asks. Son-in-law of Totò Riina insults him on facebook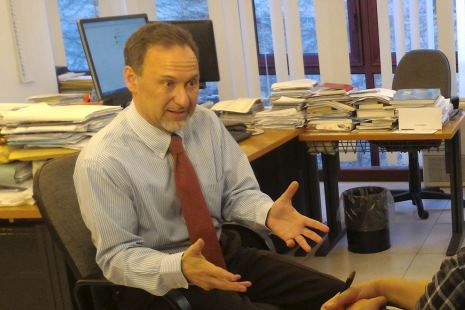 Solidarity to the journalist Salvo Palazzolo, of the newsroom office of Palermo of the daily La Repubblica. He had recently received threats along with a magistrate
On July 25, 2017, the journalist Salvo Palazzolo, reporter of crime for the daily La Repubblica from Palermo, was targeted on Facebook by Antonino Ciavarello, son-in-law of the mafia boss Salvatore Riina. On his Facebook profile, he linked a reporter's article accompanied by denigrating, allusive and intimidating comments. Ciavarello writes: "Palazzolo wait and hope! You and all the prosecutors in Palermo who pushes for the scoops before things happen … And then … I do not lament hypotheses, I, unlike you, talk about things I'm sure of and not, like you, who write based on what the film directors tell you to."
In the article ("L'ultima beffa dei Riina: nei conti sequestrati solo pochi euro" – The last moquerie of the Riinas: in the accounts seized only a few euros -), published on the newspaper and on Repubblica.it on the same day, Palazzolo had called into question Ciavarello reporting the judicial operation that led to the seizure of 38 current accounts of the Riina family. "From where did the money arrive that allowed Riina's son-in-law, Tony Ciavarello, to open up his companies in the car and truck spare parts sector in Puglia?" Palazzolo wrote.
Assostampa Sicilia, Assostampa Palermo and the Order of Journalists of Sicily and UNCI expressed solidarity to Palazzolo. La Repubblica defended him, reporting to the readers the episode in an article by Attilio Bolzoni ("Mafia social minacce vere" – Mafia Social Real Threats) published the following day.
In June, one of the daughters of Riina, Lucia, after an article by Palazzolo in which the reporter reported that the woman had requested the baby bonus at Corleone's city council, had reacted on Facebook by invoking the right to privacy and writing "a journalist of La Repubblica gives such important news. Who knows where he got it from?". And then, on July 7th, in the Palermo newsroom offices of La Repubblica, a letter came with an intimidating message addressed to Palazzolo, in which he was told to stop dealing with some cases under investigation and in which his name was tied to that of Judge Nicola Aiello, also threatened (read more).
MF

I contenuti di questo sito, tranne ove espressamente indicato, sono distribuiti con Licenza
Creative Commons Attribuzione 3.0