Pignataro. "Enough articles about us". Prosecutor requests indictement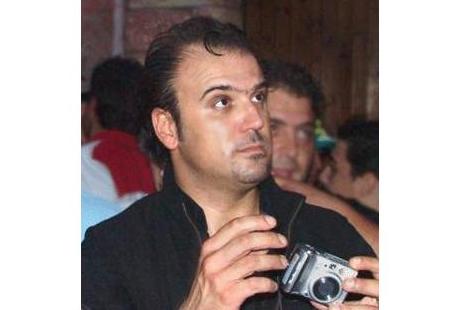 The hearing to decide is scheduled for December 2017. The brothers Gaetano and Giuseppe Lubrano are accused of having warned Salvatore Minieri
On July 7, 2017, the Public Prosecutor of the Anti-Mafia District Directorate of the Naples Prosecutor's Office, Fabrizio Vanorio, requested the indictment for the brothers Giuseppe Lubrano and Gaetano Lubrano for attempted threat with mafia methods against the journalist Salvatore Minieri. The facts date back to May 18, 2010, when Minieri covered crime news for the Gazzetta di Caserta. The hearing before the GIP (Judge for the Preliminary Investigation) to decide on the indictment is scheduled for 21 December 2017.
The two apparently approached Minieri near the municipal cemetery of Pignataro Maggiore (in the province of Caserta) to warn him not to write any more articles on their family's account. The journalist had denounced the episode to the Carabinieri of Pignataro. The Order of Journalists of Campania expressed solidarity with the reporter.
THE FACTS – "What can we about you?": this is the sentence that the two Lubrano brothers allegedly addressed to Minieri on May 18, 2010. At that time the journalist was conducting an investigation into the industrial area of Pignataro and possible infiltrations by the organized crime, through the alliance of the Nuvoletta-Lubrano clan with Cosa Nostra mafia leaders.
THE LUBRANOS – Giuseppe and Gaetano Lubrano are the sons of the boss Vincenzo – head of the family clan – and brothers of Raffaele, murdered in 2002. The Lubrano family, as specified in the act of the Anti-Mafia District Directorate, is "allied to the Ligato clan for the control of the Camorra's in the municipal territory of Pignataro Maggiore and in the surrounding region". In particular, Gaetano Lubrano, at the time of the facts, was accused of mafia association (a crime for which he was then sentenced in the first degree); Giuseppe, on the other hand, was the recipient of the prevention measure for special surveillance with a fixed-domicile obligation.
Ossigeno had already covered cases in the past involving Salvatore Minieri (read more).
RDM

I contenuti di questo sito, tranne ove espressamente indicato, sono distribuiti con Licenza
Creative Commons Attribuzione 3.0