Threatened journalists. Lazio still holds the alarming italian record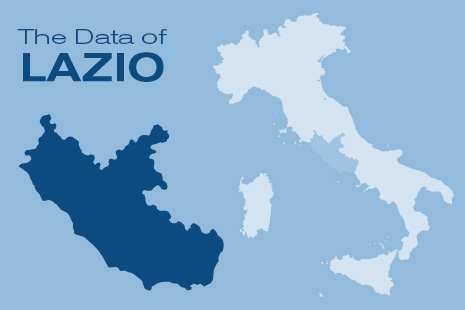 The Ossigeno Report delivered to the Regional Antimafia Directorate. The data reports more and more frequent episodes. In 2017 in the territory 40% of Italian acts of intimidation
"This year, in Italy, 40% of threats to information providers occurred in the territory of Lazio. Intimidating pressure is 15 points higher than last year. From January to May the frequency was 11 episodes per month, but in the last two months, it has doubled. We are worried because journalists are exposed to obvious risks and authorities do not take steps to prevent and protect them. We are concerned that such an intimidating climate prevents the free circulation of information and hence prevents citizens from fully participating in public life", Ossigeno Information Officers told the President and Vice President of the Anti-Mafia Commission of the Lazio Region, Baldassare Favara and Marta Bonafoni.
During a meeting at the headquarters of the Regional Council, the director and secretary of Ossigeno, Alberto Spampinato and Giuseppe F. Mennella, delivered to Favara and Bonafoni an update of the Report on Threats to Journalists in Lazio published for the first time on May 3rd, during the celebration of the World Press Freedom Day, at the Senate, dedicated to the memory of those journalists killed and solidarity with those threatened (read more).
The report documented 46 threats in Lazio in the first four months of the year, pointing out that in the rest of Italy only 61 (39.3%) occurred during the same period. Spampinato and Mennella updated these data by adding the 47 new episodes in Lazio from the Ossigeno Observatory over the last two months (until July 21st). By adding these 47 to the previous 46 you get 93 episodes in Lazio. Considering that in the rest of Italy there were another 146 episodes in the same period, it appears that 38.9% of the threats occurred in the Lazio region. In the first half of the year, episodes occurred at a rate of 13 per month. But over the past two months, the frequency has doubled compared to the previous four, ranging from 11.5 to 23.5 episodes per month.
In the past six years, as the Report states, Lazio tended to hold an average of 25% of reported cases of threats against journalists. The accentuation of the phenomenon was therefore remarkable (+15%). These data justify the prompt, careful and incisive action of the authorities, in the forms indicated by Ossigeno in the Lazio Report.
This dossier was delivered to various institutions. Among others, on May 3rd, to the Senate's President, and on 9 June to the Prefect of Latina, Pierluigi Faloni, who listened carefully to the requests of the Observatory (read more). It was also forwarded to the Prefect of Rome. At the parliamentary level, Senator Elena Fattori along with four colleagues reported the Ossigen Report to the government with a questioning (read more). And furthermore, the report was shown to hundreds of journalists at the training courses promoted by the Roman Press Association and the Order of Journalists of Tuscany.
ASP

I contenuti di questo sito, tranne ove espressamente indicato, sono distribuiti con Licenza
Creative Commons Attribuzione 3.0