Turin. Another invasive search in reporter's house and newsroom office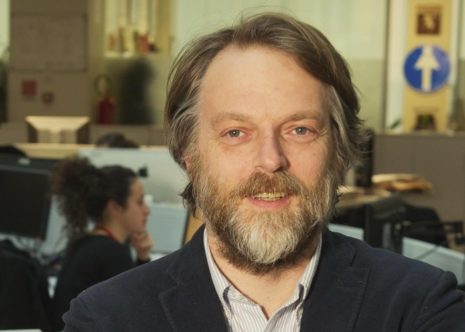 Seized archives and cell phones from the home of journalist Gianluca Paolucci and from the newspaper La Stampa to find out his sources of UNIPOL manoeuvres in politics
In Turin, at 8 am on July 21, 2017, the Guardia di Finanza searched following an order from the Procurator of the Republic, the home of the journalist Gianluca Paolucci, and then the newsroom offices of La Stampa, the newspaper for which he works. The reporter had his work tools, memory archives, and private material seized; as well as two company cell phones.
On July 13 and 14, the journalist had published two articles (read) concerning pressures that – between late 2013 and the beginning of 2014 – Unipol would have exercised on some politicians to block a legislative reform on compulsory motor insurance (i.e. RC-Auto). The Prosecutor is investigating against unknown persons for the crime of revealing the secret of inquiry. The journalist is being investigated in this criminal offense under Article 326 of the Criminal Code. The complaint was filed by the Unipol Group Chief Executive Officer, Matteo Cimbri.
Solidarity with the journalist was expressed by the newsroom staff of La Stampa and the Secolo XIX, while the FNSI called the search "intolerable" (read more).
OSSIGENO expresses solidarity with the journalist Gianluca Paolucci and his colleagues from the newspaper La Stampa. "Again", Alberto Spampinato, director of Ossigeno, said, "we are witnessing an unjustifiable invasive search that has an obvious intimidating effect on reporters who work in the interests of citizens and respecting their deontological duties. Journalists deserve more respect, they deserve the application of the criteria and case law of the European Court of Justice in Strasbourg that does not justify such invasive investigations and so little respect for the need to protect personal and professional confidentiality against trusted sources for journalists. Instead of searching public officials who are required to comply with the confidentiality of the investigation and finding out who has violated the secrecy provisions, they are searching for the newsroom offices and the houses of journalists who, contrary to public officials, have the duty to make public any news of general interest. This is a dangerous shortcut. It hurts the work of reporters and the search for truth. As we said for the searches on Marco Lillo, the end does not justify the means" (read).
THE SEIZURE – Paolucci had his mobile phones seized, as well as the computer that he uses for the newspaper, an iPad, numerous USB flash drives and memory cards. After running through children's toys, his Vespa's trunk and his garage, law enforcement agents also seized an old iPad which is not working anymore and two phones from his companion, which were no longer in use. At La Stampa material, archives, and journalist's documents were also seized. "Having cloned the content, the cops have returned the phones he had in use (but not those of his partner) and his iPad", a newsroom note reads. "In the phones there are chats and contacts with his sources, many of which have no relevance to the case but do with the core of its journalistic activity, that is covering economic and financial news. Last Friday the prosecutor had already acquired some of the wiretaps, still available online. Since then, the colleague has continued to work and has found other documentation."
RDM

I contenuti di questo sito, tranne ove espressamente indicato, sono distribuiti con Licenza
Creative Commons Attribuzione 3.0