Defamation. Reporter acquitted on appeal 10 years after charges were pressed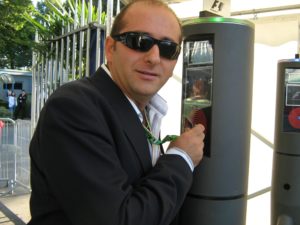 Francesco Celardo had been denounced by the relatives of a deceased person mentioned in an article in 2005 on the discovery of a drug storage deposit
Ten years after the publication of an article in the newspaper Cronache di Napoli, the Court of Appeal of Salerno has acquitted from libel charges the journalist Francesco Celardo, external collaborator of the news outlet, "because the crime does not exist". Mr Celardo was sued by close relatives of Massimo Marino, a man killed in 2004 in Scampia, for having written – in an article in November 2005 on the discovery of a drug storage deposit – that the garage presumably belonged to Marino's cousins. For the plaintiffs, who had formally claimed damages in the proceedings, the journalist would have offended the honor of Massimo Marino, alleging his involvement in the events, also because of the publication of his picture on the front page.
The decision of the Appeal court is dated September 2015 and reverses the judgment of First Instance of 18 April 2013, which, on the other hand, condemned Celardo and, for not omitted due diligence, the chief editor of Cronache di Napoli Domenico Palmiero (also acquitted on appeal for not having committed the crime), to pay a fine of 600 Euro and damages for 50,000 Euro.
"It's over as we hoped to – Celardo told Ossigeno after having appealed in June 2013. Its a story that would never really had to be. The lawsuit was not to safeguard the dignity of someone, but only to obtain money."
In the appeal, the lawyer of Mr Celardo, Michele Dulvi Corcione, had asked for an acquittal because the reporter had drawn news from a disclosed document of the judicial police and had observed a partial adequacy of the audit. Moreover, the lawyer pointed out that the article of his client had been published the day following that of a colleague who, always on the same story, was sued along with Celardo by Marino's relatives, but already acquitted in the first instance.
RDM

I contenuti di questo sito, tranne ove espressamente indicato, sono distribuiti con Licenza
Creative Commons Attribuzione 3.0