Too many journalists threatened. Now also Agcom says so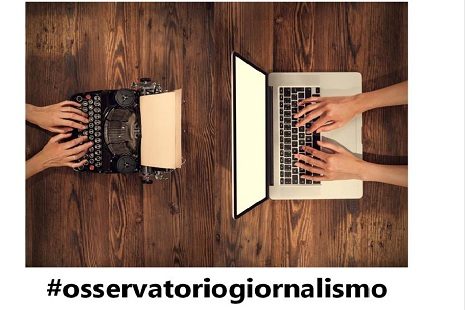 Submitted to the Senate the Second Report of the "Observatory on Journalism" which measures the health of Italian information. Data gathered by Ossigeno used
The second report of the "Observatory on Journalism" (read) on the health of Italian journalism, is a study carried out by AGCOM, the Authority for Communications. The report has the great merit of finally bringing into the public arena and giving it the importance it deserves, the huge problem of intimidation against journalists. A major problem that political parties and newspapers unreasonably and stubbornly continue to ignore the issue behaving like people who sweep the dust under the carpet (and not only the dust) just to show their house is in order to whomever is content to judge books by their cover.
Sooner or later it had to happen and it finally happened. Already in the report published two years ago, the "Observatory on Journalism" by AGCOM had opened a window on the phenomenon, releasing the data collected by Ossigeno but not with the evidence and the importance of the 2017 Report.
Thus yet another barrier of silence has fallen under the slow, quiet, but disruptive shock of the Observatory of Ossigeno per l'Informazione, which with its data and its analysis, has been drawing for over ten years the public's attention to the phenomenon, which has been seriously overlooked.
In recent years, Ossigeno has gained ground speaking with the language of facts, spreading an incontrovertible truth that, before AGCOM, has been recognized by three presidents of the Republic, the Presidents of both Chambers of the Italian Parliament, the Parliamentary Anti-Mafia Commission, the last two Italian prime ministers and other influential protagonists of the Italian and European public arena. This truth, however, has still not induced the Government and Parliament to act accordingly. But now the road is at least mapped out. The AGCOM's reminder , reformulated with its speech and with its authority moves in the same direction.
The report, presented on Wednesday, March 29th , 2017 at the Palazzo Giustiniani in the Zuccari Hall, in the presence, among others, of the Senate President Pietro Grasso and the President of AGCOM, Angelo Marcello Cardani, says that the "economic difficulties (that is, the high insecurity and the significant occupational risks) are by far the deepest (by journalists, editor's note). Nevertheless, the various forms of intimidation are widely used against the category, whether they be of criminal origin, or arising from abuses of procedural action, potentially resulting in a dissuasive effect on the exercise of journalism and freedom of information."
The issue is explored in many pages of the report on local news processed from the "Observatory on Journalism", established within AGCOM and directed by Marco Del Mastro, who during the presentation, with a courtesy of which we thank him, had the grace to quote Ossigeno per l'Information "as a source of data about the acts of intimidation and as a competent entity on the issue."
ASP

I contenuti di questo sito, tranne ove espressamente indicato, sono distribuiti con Licenza
Creative Commons Attribuzione 3.0