Earthquake in Ischia. Rage against "Jackal" journalists, attacked and insulted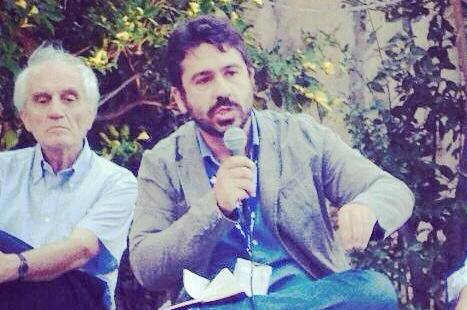 Targeted the reporters of La7: insulted Nello Trocchia of the TV show In Onda while the crew of the newscast was forced to deliver the filmed shots
On August 21, 2017 an earthquake struck the island of Ischia (in the province of Naples) where numerous homes collapsed and immediately raising a public debate on the safety of property built without meeting the building standards. The controversy was reported by the newspapers. On August 23, the press releases have provoked intolerance against some of the reporters. In the municipal center of Casamicciola (the hamlet of Ischia where the earthquake has caused most damages) during a protest demonstration of the citizens, the reporters present challenged, and some have been called "jackals" (video).
On the same day, the deputy mayor of the town, Giuseppe Silvitello, verbally attacked and threatened the journalist of La7 Nello Trocchia and his operator. The previous day, Trocchia and the video operator had produced a television report broadcast by the TV show In Onda, telling how in the City there was no approval of the Civil Protection Plan, a set of intervention procedures to deal with any calamity. Among the insults and threats of beating, the deputy mayor (as seen in the video) hurled against the camera.
In addition, on August 23, always in the vicinity of the Casamicciola Municipal Operations Center, a group of seven or eight people surrounded a crew of the La7 newscast forcibly asking to have delivered the footage records made on-site to document the damage caused by the earthquake. The reporter Rossana Russo told the episode publicly during the live broadcast of the 13.30 pm edition (video). The ODG and the Campania Journalists' Union (SUGC) spoke on these events, expressing solidarity with the journalists involved.
RDM-ASP

I contenuti di questo sito, tranne ove espressamente indicato, sono distribuiti con Licenza
Creative Commons Attribuzione 3.0